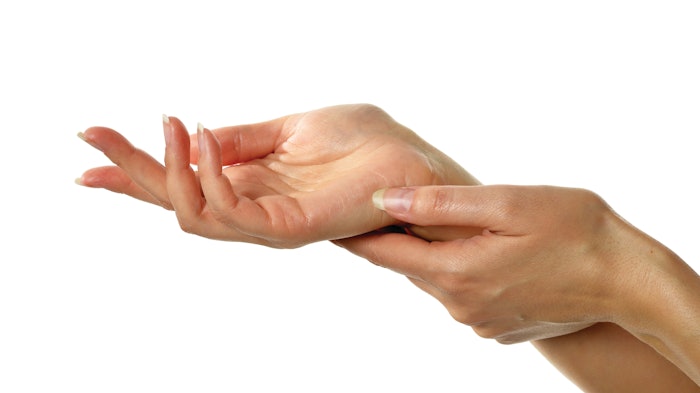 Each layer of gel, acrylic or lacquer you apply sits upon a structure that—let's be honest—is the ticket to your bread and butter. And yet, the natural nail sometimes gets overlooked and undervalued in the pursuit of that perfectly applied manicure. But it should not—even if you are hiding it under layers of product. "Think of natural nails as the foundation to your extensions or enhancement product," says Shirley Cheng, editorial artist at Nail Plate Studio, New York, New York. "The healthier your client's nails, the longer your manicure will last, whether it is polish, acrylic or gel."
Manicurist Alyssa Fronce, based in Syracuse, New York, points to what should be an obvious reason for focusing your skills on the natural nail: overall nail health. "I want my clients to leave and have their nails feel happy and healthy instead of sore or compromised. Also, our nails are a good indicator if we have a health condition or something underlying. If I see a sudden change in my clients' nails, I always try and encourage them to contact their doctor," she says.
Plus, healthy natural nails allow clients to pursue sheer shades, clear enhancements and negative-space designs, says Julie Kandalec, editorial manicurist, CEO of Master Class Nail Academy and owner of her New York eponymous nail atelier. "Those types of manicures rely on having and showing off a perfectly healthy nail bed," she notes.
With countless reasons to put your efforts into natural nail care, we pursued the issues that surround these tiny canvases and how you can do right by them.
Continue reading to learn how you can handle the issues around natural nails and working with your clients in the July/August 2021 issue of our digital magazine.
About the Author
Karie L. Frost is a freelance writer, copywriter and artist living in Glastonbury, Connecticut.