For many of us, winter is the busiest time of year—and whether that involves dashing through the snow or toiling away indoors with the heat cranked on high, it all adds up to one damaging result: dry, flaky, moisture-starved skin. Fortunately, there are plenty of products available to pamper and protect—warm paraffin treatments that smooth calluses and cracked heels, collagen gloves that rehydrate nails and cuticles, and thick body butters that leave skin baby-soft and silky. Packed with nourishing ingredients, such as essential oils and vitamins A, C and E, these product picks will not only rehydrate dry skin, but also help prevent further flaking. Try one or try them all, and give dry winter skin the cold shoulder.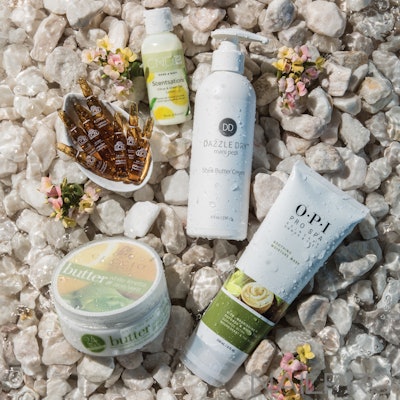 Pictured: LCN Ampoule Treatment, CND Scentsations Hand & Body Lotion, Dazzle Dry Shea Butter Cream, Cuccio Naturalé Butter, OPI Pro Spa Soothing Moisture Mask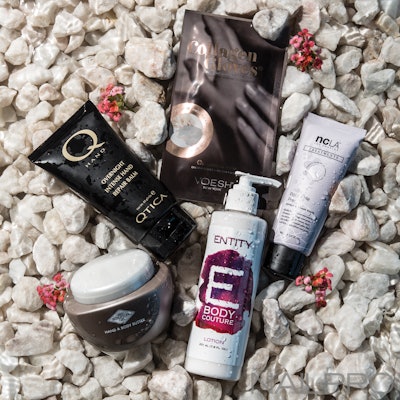 Pictured: Qtica Overnight Intense Hand Repair Balm, Voesh Collagen Gloves, NCLA Polish Me Pretty Exfoliating Hand Scrub, Bio Sculpture Gel Hand & Body Butter, Entity Body Couture Lotion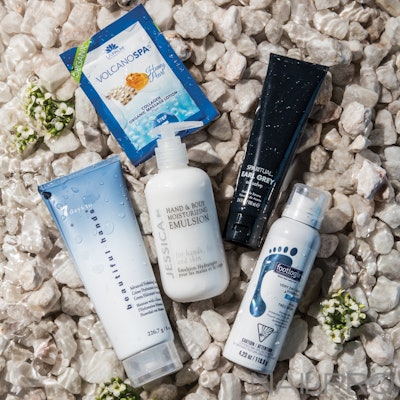 Pictured: La PalmVolcano Spa Pedicure Kit, Days to Beautiful Hands Advanced Hydrating Crème, Jessica CosmeticsHand & Body Moisturizing Emulsion, SpaRitual Earl Grey Oil Salve, Footlogix Very Dry Skin Formula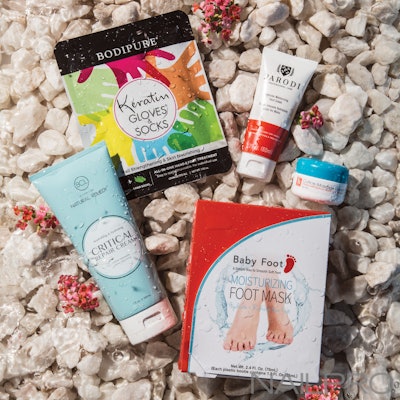 Pictured: BodiPure Keratin Gloves & Socks Moisturizing Foot Mask, Parodi Intensive Moisturizing Hand Cream, BCL Critical Repair Cream, Barielle Cuticle Massage Cream, Baby Foot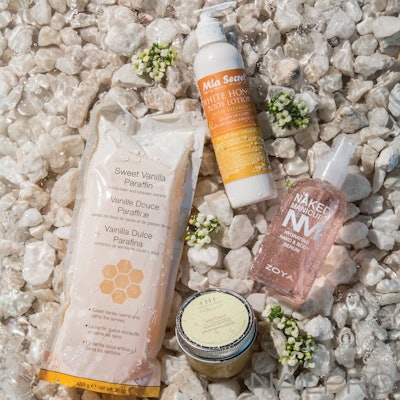 Pictured: Mia Secret White Honey Body Lotion, GiGi Sweet Vanilla Paraffin, Zoya Naked Manicure Hydrating Hand & Body Serum, Farmhouse Fresh Sunflower Honey-Butter
What's your favorite moisturizing products? Let us know in the comments below! 
-Dina Ciccarelli
[Photography by Brooks Ayola]
This article was originally published in the January 2018 issue of NAILPRO.