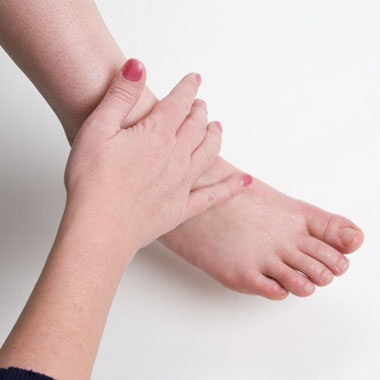 In many clients' minds, an eco-conscious bent in your salon means pared-down, simple services. Going green doesn't need to mean stripped down manicures and pedicures, though. Extravagant, indulgent pedicures are possible while remaining committed to water conservation.
Nail tech Janet McCormick has a passion for these services and advocates them for all—not just salon owners updating services for environment sustainability.
"People with chronic illnesses such as PAD [peripheral artery disease] and diabetes should not be soaked," she emphasizes. "Their skin is already dry; soaking dries them out more, and they can develop fissures, etc., in their calluses."
---
Post your nail art in our Users' Nail Art Galleries » and share, vote or link from your own nail art blog! Don't miss our  digital edition for step-by-step nail art » and check our website's nail art archives » for nail art you might've missed!
---
Convincing your clientele that waterless services are the way to go doesn't have to be a fight or a trial.
"Don't make a big deal of it, just ask the regular clients if they would like to try it [and] move from there," McCormick advises. "I find that most clients that try it, like it."
She also encourages her waterless pedicures with the promise that if her clients don't like it, next time their whirlpool pedicure will be free. "They always fell in love with it," McCormick enthuses. "People are usually curious and willing to try new things. I only had three go back to the whirlpool, ever."