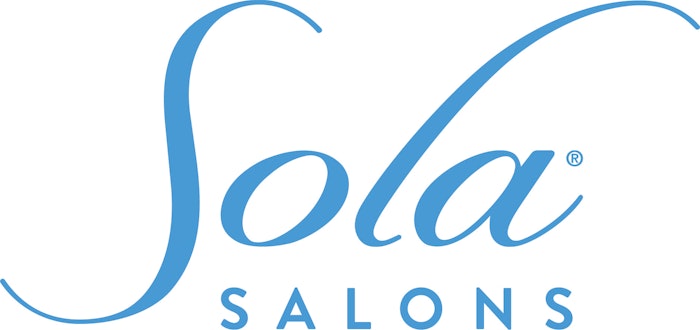 Courtesy of Sola Salons
Sola Salons, the world's largest studio suites concept for independent beauty professionals, proudly announces that more than 20,000 independent beauty professionals comprise its diverse and far-reaching community, ushering in a new generation and paradigm of beauty meets entrepreneurship.
This historic and industry first achievement is a culmination of over two decades of innovation, leadership, and education by Sola to transform a once stagnant industry into a rich and dynamic network of independent beauty professionals.
Community underscores all that Sola Salons does and as a testament to this, the industry trailblazer is launching a social campaign now through October 16, 2023 to recognize and celebrate their esteemed group of professionals. Sola will award $20,000 dollars total to Sola beauty professionals as a token of appreciation and to inspire growth by investing in themselves and their businesses. Eight Sola beauty professionals will be selected via Instagram entry and granted $2,500 dollars to further propel their careers forward with Sola Salons. As part of this monetary commitment, Sola will also provide $500 dollars to each of the eight winners' salon locations to further spread inspiration and support with the broader community of professionals through education, events and more.
"Our one-of-a-kind Sola Salons community is a testament to our unwavering commitment to empower beauty professionals. For two decades, we've championed entrepreneurship, nurtured creativity and provided a platform for success," said Christina Russell, CEO of Radiance Holdings, parent company to Sola Salons. "Together with our incredible community of 20,000+, we're painting a vibrant future for beauty that's built on passion, talent, and limitless potential."
Sola Salons' steadfast mission is to inspire and support beauty, health and wellness professionals to chase their dreams, elevate their careers and enjoy the freedom of salon ownership. Just this year alone, the brand opened 29 new locations across the U.S. and Canada for a total of 690 open locations to date. Tens of thousands of entrepreneurs have turned to Sola Salons as their preferred salon suites concept as the brand offers more than just studio suites. Sola Salons provides a supportive ecosystem where stylists thrive in both small business growth and artistic excellence.
"At Sola Salons, we set our salon owners and beauty pros up for success by equipping them not only with a strong business and technical foundation, but critical skills for career longevity," said Emily Alders, Director of Education at Sola Salons. "We're humbled to have the opportunity to give back to our pros in such a meaningful way to help them not only reinvest in themselves, but continue to spark systemic change in beauty together."
To learn more about Sola Salons' ongoing brand achievements or to find out how to join the Sola Salons community, please visit www.solasalonstudios.com. Connect with the brand on Instagram @solasalons.