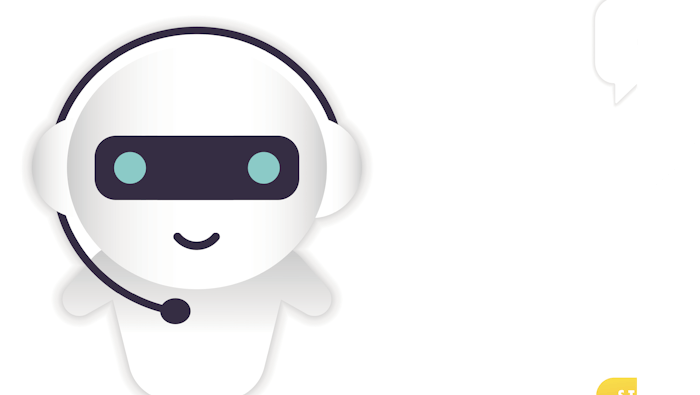 Time is something you lack as a small business owner, and utilizing tools that can save you time and serve the customer better can help to grow your business without the need to employ a social media manager.
You're busy serving clients and often don't get chance to check your social media and respond to messages until the end of the day. This leaves a client with an unread message and the opportunity to enquire elsewhere, potentially losing that sale. You've finished late at night, and now you have to go through all your messages, but introducing a social media automated chat app can have these messages already answered with sales generated–all while you were serving another client.
An Alternative To Meta
Meta has automated responses, but do you read through those or just ignore them? They look so automated that the reader doesn't engage with them and clicks off. Also, the functions are limited, giving every customer the same response.
We use a social media automated chat app called Many Chat. We first introduced this to our business in April 2022, and this has become a valuable marketing and time-saving feature for our business. To get the customer to converse and take action, you need to make the response engaging, and this is where an app such as Many Chat can be beneficial and far superior to Meta automated responses.
How It Works
You've probably heard of chatbots; perhaps you've even engaged with one online.  A chatbot is a software application designed to simulate human conversation. Many chatbots run on messaging apps or SMS. Chatbot technology uses natural language processing and artificial intelligence to understand what a human needs and adapt its response to help end-users reach a desired outcome. They are like a virtual assistant who creates a better customer experience during each consumer touchpoint.  You can learn more about Many Chat's chatbot by visiting https://manychat.com/blog/chatbot.
Set up your Instagram Direct Message (DM) and Facebook Messenger automations and Basic Automations as flows on a website that are trigged by your chosen keywords (e.g., BOOK). You can choose whether an automation follows for just this keyword or if it is included in a message.
For example, you could post on your stories or a reel 'send the keyword BOOK' to book, and it would start an automated conversation with your client leading them to your booking system without you having to do a thing. Alternatively, you could set up a flow triggered by the phrase 'I would like to book in for nails,' and the automation would be trigged by the included keyword 'book.' You can choose to set up a flow that converses about what kind of nails they would like to book by offering button options, user generated entry or immediately send them to your booking system.
By giving that potential customer a call to action with immediate engagement, this is more likely to turn into an actual customer and sale.
Think of your most commonly asked questions, such as the following, and have automations set up for these:
Where are you?
Do you have availability?
How much are your nails?
Do you offer gel nails?
Following Up with Idle Customers
You can then set up more complex flows and automated conversations, which would answer any client questions before they book, ending in sending them your booking link. You can set up more complex flows with automated follow up responses to a customer that has not taken an action, as people are busy and get distracted.
By your automation following up with this customer, not only does it show good customer service but also reminds the customer to act, preventing lost sales.
It is easy to use and manage, and you can use Basic Automation types for Instagram DM and Facebook Messenger.
Instagram and Facebook DMs and comment replies can include the following:
Default Reply: This can be a general message to direct customers to your website, booking system or advising them you are away.
Story Mention Reply: Thank your customers for sharing nailfies, showing them you value their post.
Conversation Starters: These are lead generations to increase sales or get clients to action with bookings, etc.
The Cost
Many chat usually offers a free trial, so you can check it out first for free. Then, plans start from around £10 per month and are determined on the number of contacts you have or social media users that engage with you. All this needs is one booking, and your payment is covered. You can also hire an expert to set this up for you through Many Chat, but there will an additional cost for this.
About the Author:
Katie Barnes has over 15 years of experience as a nail professional, starting her own salon in Warwick, England in 2007. She started her education journey in 2011, obtaining her teaching qualification from the University of Warwick. Barnes is the founder of the Katie Barnes Academy and founded the Katie Barnes Tool Range in 2017.