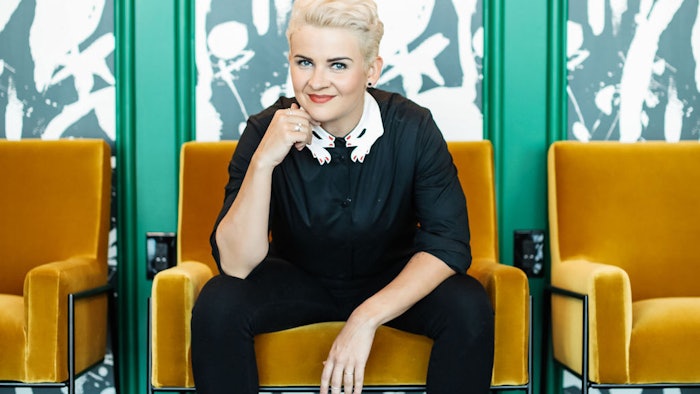 When my business partner and I first came up with the idea for our nail salon, we knew what we wanted.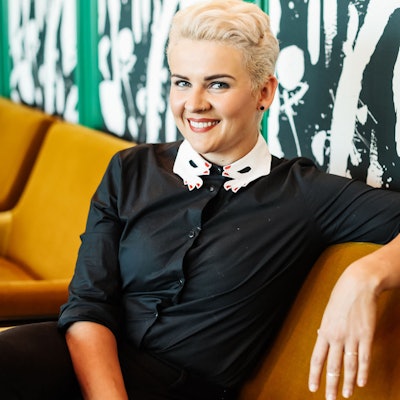 We knew we wanted to create a salon for people who couldn't always fit self-care into traditional working hours.
We knew we wanted to create a salon centered around sustainability, where getting an incredible manicure or pedicure didn't have to come at the expense of the environment.
And we knew we wanted to create gender-neutral client experiences in a setting that was both safe and welcoming for the LGBTQ+ community.
We had a crystal clear vision of the space we wanted to build, the experiences we wanted to create, and how we wanted clients to feel when they left our salon. And when you have all that, what more do you need to know?
A lot, as it turns out!
On our journey from aspiring entrepreneurs with the seeds of an idea to owner-operators of 'Cure Studios in East Austin, Texas, we've learned some lessons about running a successful salon. And what do those lessons have in common? They're all things that would have been great to know before we opened.
So, in the spirit of paying it forward and helping other aspiring salon owners get the head start I didn't have, let's walk through five of the most important things I wish I'd known before opening my salon.
1. Start recruiting early (like right now!)
Your salon is only as good as your talent – and good talent is hard to find. If I could give just one piece of advice to would-be salon owners, it's to start recruiting long before you open your doors.
When we opened our salon, we didn't realize just how competitive it would be to find good professionals licensed in your state and ready to start when you need them. We didn't know, for example, that if you have a professional moving from out of state to practice at your salon, it can take some time for their license to transfer over. The sooner you get out there and start getting on the radar of potential staff and professionals, the more headaches you'll avoid.
2. Leave ample time to test the functionality of your space
The design and layout of our space were important to us. Everything about how our salon looked and felt was critical to our brand. So we allocated considerable time and resources to design a beautiful space. It encapsulated everything we wanted our salon to represent.
And then, two days before we opened, our nail consultant did a walk-through and gave us the bad news: most of our furniture wasn't going to work for our technicians. We had nailed the look. But not the ergonomics. Talk about a panic moment!
Fortunately, we figured it out in time, but it was an experience I'd rather not re-live – and one I'd rather you not live at all. Until a technician has walked through every inch of your space and assessed the functionality of every last piece of furniture, you're not ready to open. Test the functionality of your layout with a professional technician well before you even do your family and friends night.
3. Match your services to the skill set of your team – not the other way around
When we opened 'Cure Studios, we intended to focus on high-quality, highly ethical manicure and pedicure services for working professionals. We rarely talked about nail art as one of our core services. And yet, not even 18 months after opening our doors, we're probably better known for and differentiated by our nail art than anything else.
How did happen? Well, as it turned out, the professionals we hired are amazing nail artists. Rather than asking our professionals to conform to the services we initially envisioned, we evolved our services to match the strengths of our professionals. Today, most of our top services are ideas our team brought to us and said they'd like to do.
The lesson for any would-be entrepreneurs thinking about opening a salon is to first open your mind. You're still in charge. It's still your salon. The business model still has to fit your brand vision. But so much good comes from collaborating with your service providers and tapping into what they do best.
4. Trends change faster than you can imagine
I knew I was getting into a trend-forward industry. I just had no idea how fast those trends change. As in, in-the-blink-of-an-eye fast. You have to be ready to move at a moment's notice.
This is again where you should lean on your professionals. They're staying up on trends in a way that isn't always possible for someone consumed with business operations. They're more likely to read about a new technique or sustainable material. They're more likely to see that an influencer did something with her nails on Instagram, that it's already going viral, that everyone is going to want it, and that you don't yet have the materials you'll need to provide it.
As an owner, you don't have to anticipate every change — you just have to be ready and willing to embrace them.
5. Technology plays an outsized role in creating great client experiences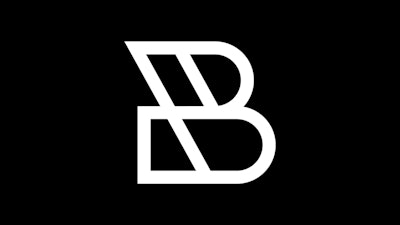 I've worked in technology product management for most of my career (I still do today!) and would like to think I'm in tune with the importance of technology to a business. And even I was startled by the gap between how you think about technology before your salon opens and how you think about it once you're actually running that salon.
Out of the gate, most soon-to-be salon owners know they need something they can use to make appointments and check clients in and out. But that's about the extent of their concern. But once you start operating your salon, you realize you can use software to optimize your entire business and create meaningful and lasting client relationships.
So, don't think about technology as a box to be checked. Think about it as something that can provide a significant competitive edge. Look for something scalable. Something easy for your team to get trained on and even easier to use. Something that seamlessly integrates check-ins and checkouts with payment processing. Something that gives you all the information you need to mentally and physically prepare before a client even walks in the door. If you're not using technology to optimize your client experience, you're not getting all you should.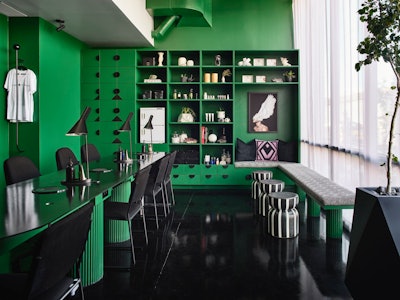 Bonus tip: Values above all
I'm admittedly cheating with this last one because it's something we fully knew and believed long before we opened, but your values are your salon's most important asset. Be flexible, be open-minded, and be willing to adapt to meet the needs of your staff and clients – but never sacrifice your core beliefs. Amid all we've learned and changed since opening our salon, we've always remained true to our business and ethical values. That's a decision you'll never regret. 
About 'Cure Studios: 'Cure Studios nail salon continues to win over clients who share their passion for sustainability and inclusivity. Since opening its doors in August 2021, has quickly become one of the most popular nail salons in East Austin, Texas. Follow 'Cure Studios on Instagram. 
Follow us on Instagram and subscribe to our free daily newsletter to receive the latest news for nail professionals.