SpaRitual unites the mani-pedi service and the ancient practice of meditation with their latest partnership with calm gurus Unplug Meditation.
RELATED: Savvy Salon: Prose, Several Locations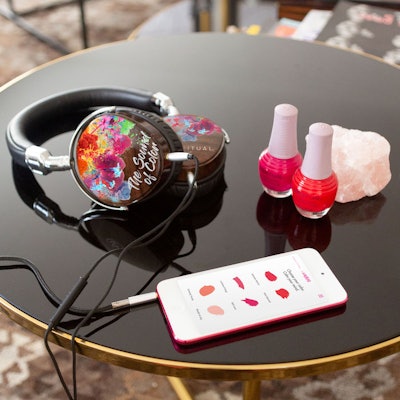 "SpaRitual's collaboration with Unplug created Sound of Color to innovate the nail space in spas across the country," said SpaRitual founder Shel Pink. "We are thrilled to partner with the gurus of calm to bring wellness into the beauty industry. People seek wellness in all areas of their lives, and receiving this experience elevates the traditional spa manicure and pedicure service to improve the clients' emotional and physical well-being."
RELATED: Two Salons Create a Different Experience for Students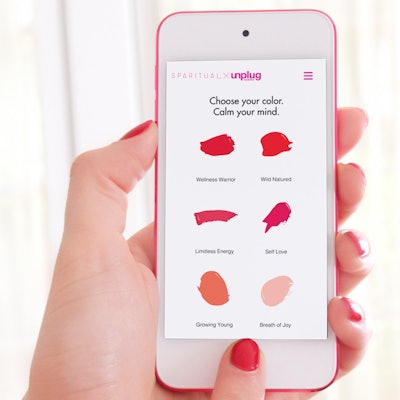 Creating an unparalleled spa experience, the Sound of Color nail care program offers a spa experience integrating beauty, health and wellness for a holistic service, simultaneously offering an inner and outer wellness experience by pairing 36 SpaRitual Nourishing Vegan Color Shades with curated guided meditations.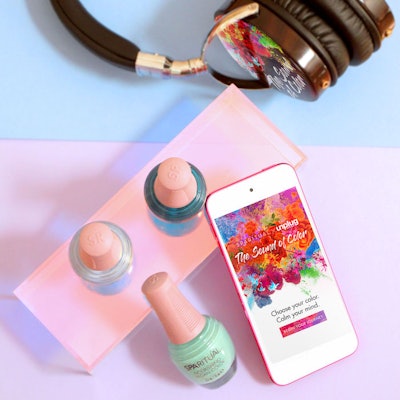 After the client selects their polish shade of choice, they are guided through a themed meditation. The customized app allows the client to tune into the meditation with headphones, lasting anywhere from 30 to 60 minutes.
Sound of Color is offered at select Spas nationwide including, Four Seasons Aviara in Carlsbad, California, Ojai Valley Inn & Spa in Ojai, California, YellowStone Club in Bozeman, Montana, Kohler Waters Spa in Kohler, Wisconsin and Chicago, Illinois, Red Mountain Spa in Ivins, Utah, Canyon Ranch and Vdara Condo Hotel, both located in Las Vegas, Nevada. Stay tuned for more spas offering the Sound of Color in Arizona, South Dakota, Oklahoma, Washington, and more launching later this fall.
—by Angelina Lewis
[Images: Courtesy of SpaRitual]