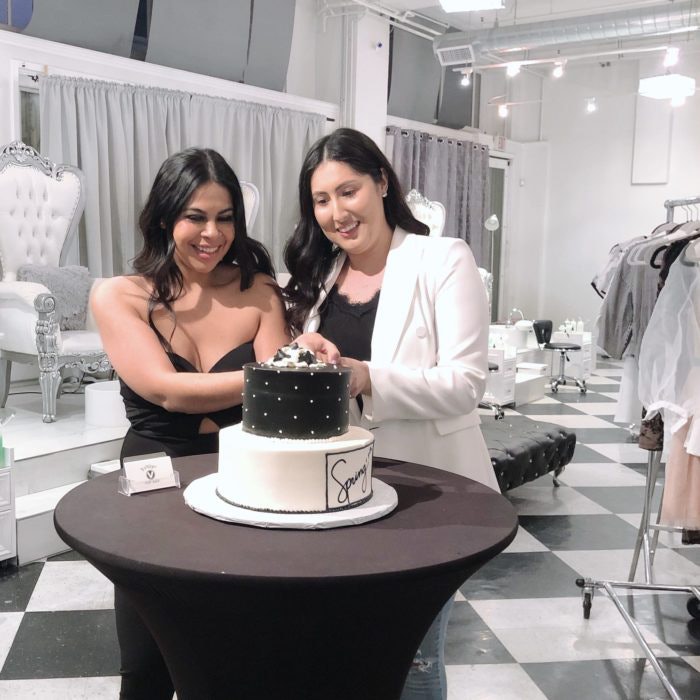 Vertigo Nail Salon owner Esmeralda Escobedo recently collaborated with fashion clothing brand Spring and Fifth CEO Andrea Romero to host their very first Dress Like a Boss, Feel Like a Queen event, where fashion and nails meshed seamlessly.
RELATED: How to Host an Opening Celebration That Will Generate Buzz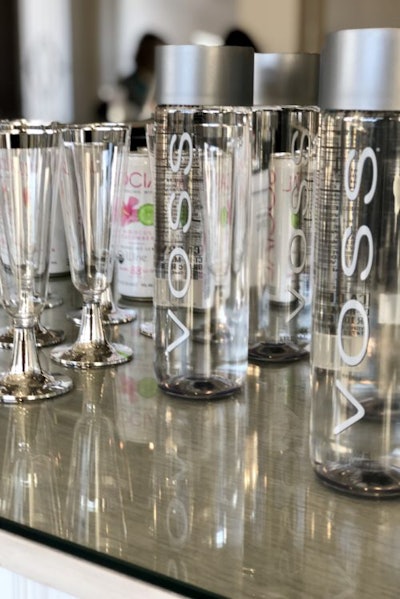 Vertigo nail artists polished guests' nails and gave complimentary foot scrubs, while the Spring and Fifth team showcased their collection's staple pieces—which looked as if they belonged inside the salon—and rolled out a beautiful spread of small bites and bubbly.
Here, both businesswomen weigh in on what inspired the collaboration.
RELATED: Orly Color Labs x Dime Nails for a Cause
What does supporting women mean to you?
Esmeralda Escobedo: It means, I'm no longer dreaming—I'm living my dream. I've always surrounded myself with women to stay inspired. I strongly believe that in order for us to reach our full potential, we need to support one another. Empowerment is the key and tool that leads to influence and can help guide and enlighten.
Andrea Romero: Genuinely supporting one another's growth. I want to see them win and to help in anyway I can. I want to be with them through the challenges—to me, that is true support.
What obstacles have you faced as a young businesswoman?
EE: Dealing with age stereotyping, retaining nail technicians and earning respect. I opened Vertigo Nail Salon at the age of 23. At 25, I never imagined a downfall because of my age. I've realized most women don't enjoy being ordered by someone younger. Retaining nail technicians by far is my toughest obstacle. Ninety percent come for training, and then start doing their side hustle at home.
AR: Gender and age discrimination. People are either impressed by my age or not at all. Both the marketing and e-commerce field are dominated by men. I'm affected by both since I own Sakura Marketing Firm, as well my fashion e-commerce, Spring and Fifth. I'm inspired by seeing more girl-boss women out there!
How did you both meet?
EE: Andrea came in as a regular client for a service at my nail salon. She introduced her social media company to me, and we started working together. We have grown and learned so much from one another. We push each other to keep moving forward.
AR: I met Esmeralda at Vertigo Nail Salon about a year ago! I came across one of their promotions and saw those gorgeous white pedi chairs and thought, "I need to check this place out." I ended up pitching my company for social media services, and our relationship has bloomed ever since.
What made you want to collaborate?
EE: We share common future goals as far as branding product and elevating women's lives. We felt Spring and Fifth would be a perfect match for our first media night together.
AR: Fashion and nails just go hand in hand with looking your best—it just felt right. We inspire each other.
What can we expect from Vertigo and Spring and Fifth in the near future?
EE: Vertigo Nail Salon is far from what I envision. My dream is for Vertigo Nail Salon to be the Big Apple of nail salons—staying open late, hosting events and offering classes. I believe in maximizing the space to introduce new experiences more rewarding than just any nail salon. My vision might not be achievable with the capital I have now, but we're working towards greatness. Look out for a line of Vertigo nail products and cosmetics to retail both online and in-store.
AR: We're excited to launch a super fun beauty line that we're collaborating on with Vertigo Nail Salon—stay tuned! We'd also love to start creating more events to empower women with!
—by Angelina Lewis
[Images: Courtesy of Spring and Fifth]