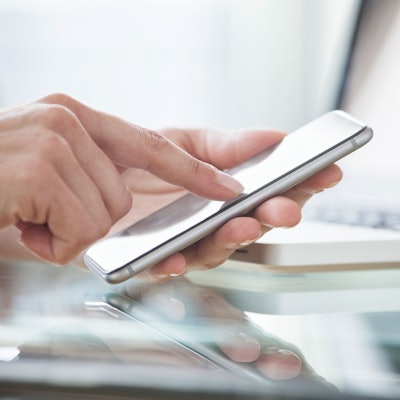 Knowing how to promote yourself–on social media and in person–is the key to attaining nail tech stardom. Here, 20 influencers sound off on their best strategies for developing and publicizing brand you.
Developing a strong personal brand can help you build your nail business both in and out of the salon. But in order to be successful, you also need to know how to promote that brand. It's a skill that influencers like Los Angeles-based celebrity manicurist Kimmie Kyees have mastered. "You want to be known for something specific," says Kyees, who boasts more than 77,000 Instagram followers and an A-list client base that includes Chrissy Teigen and Issa Rae. That special something can encompass anything from your creative style to your technical approach to your personality—whatever clients can connect with emotionally that will keep them coming back for more. Here, the industry's most savvy influencers share the five best ways to build a solid brand and loyal following.
You Do You
Steph Stone
: Editorial nail artist, Los Angeles, CA. 231k followers.
"Do what feels authentic to you and that's where you'll find your niche. If it feels forced, others will be able to tell, too. It's good to have role models, but your aesthetic will shine through more if you focus on strengthening your own craft versus trying to keep up with what others are doing."
Miss Pop: Editorial nail artist, New York, NY. 43.4k followers.
"Are you an artist with a million paintbrushes? Are you the technician who can build a flawless nail? Are you swatch obsessed? Whoever you are, give it all to your social media handle—but it has to be true to you, because you have to be a consistent, reliable personality for the handle you create."
Chaun Peth: Celebrity nail artist, Los Angeles, CA. 287k followers.
"Post high-quality photos and witty captions. For example, when I post a new color, sometimes I describe it with my favorite food: 'Matte caramel and brown = yum, reminds me of a deep-fried turkey.' It throws people off, but it's funny and relatable."
Maria Salandra: Celebrity manicurist, New York, NY. 22.9k followers.
"Post something [on social media] every day. No matter what the post is, make it a statement of who you are. Followers like that. I've been called 'redhotnails' since the '80s, not just because of my nails, but because I'm a natural flaming redhead."
Gina Oh: Freelance nail artist, New York, NY. 25k followers.
"Find out what your best quality is and keep working at it. You can develop your own niche by just knowing what style you like. I've always loved abstract contemporary art and busy geometric linear art, so finding my [nail art] niche was natural."
RELATED: The Pros and Cons of Operating in a Salon Suite
Britney Tokyo: Celebrity nail artist, Los Angeles, CA. 217k followers.
"Don't pretend to be someone else; just be yourself. [You can't build trust] if you're changing yourself depending on whom you're talking to. Post photos of your work, but also of styles and designs that interest you."
Promote Yourself
Sigourney Nunez
: OPI North America education manager, Los Angeles, CA. 34.8k followers.
"Education doesn't end after you get your license, so I always advocate for attending industry events where you can connect with other professionals. If you don't have the budget for classes, look at your local Cosmoprof, Salon Centric or distributors for the opportunity to get free education through things like demo days."
Mary Sol Inzerillo: Celebrity manicurist, New York, NY. 43.9k followers.
"When I was growing up social media didn't exist, so if you wanted to network, you had to get creative—send letters, attend events, schedule meetings to introduce yourself. Guess what? I still do it! Social media isn't the only way to brand yourself; face-to-face contact is also really important."
Mia: Editorial manicurist Sparkle SF Nail Studio, San Francisco, CA. 59.1k followers.
"For me, creating buzz started with my clients. They'd get their nails done and then show them off to all of their friends and coworkers, and they'd all want [great nails], too. Get your work on the hands of servers, makeup artists and people who work with the public, and everyone will ask where they got their nails done."
Yoko Sakakura: Pro nail artist Kimble Hair Studio, West Hollywood, CA. 29.7k followers.
"Be open to communication with clients and others you meet at work or on your free time—and be yourself. I know it's nerve-racking to meet people and network, but I find many want to associate with real and positive people."
Yvett Garcia: Pro nail artist, Sherman Oaks, CA. 291k followers.
"Start with tradeshows. Don't be shy; go up to others and compliment their nails, hair, makeup or outfit. I attend all types of events and always make sure my nails are eye-catching. They never fail to be a conversation-starter and it helps me make a new client or business connection."
RELATED: Public Relations Tips to Capture Media Attention
Mei Kawajira: Celebrity nail artist, New York, NY. 133k followers.
"I always have cool nails that coordinate with my fashion and people notice, which helps build my clientele."
Give Word of Mouth
Jontee Samuels
: Pro nail artist, Brooklyn, NY. 10.5k followers.
"All of the networking and doing amazing work in your craft won't matter if the actual service experience isn't good. Being professional and having a great rapport can help you maintain your reputation and create longevity with your clients."
Aneesha Williams: Pro nail artist, Chicago, IL. 42.2k followers.
"Customer service is more important than the service itself! Be the nail tech who clients genuinely enjoy spending nail time with, because they'll stick with you through your journey of growth. Master your craft, stay up to date with new nail trends, dominate the field and the buzz will come knocking at your door."
Tag and Be Tagged
Amy Hwang
: Pro nail artist Kumi Nail Beauty Bar, Edmonton, AB, Canada. 98.9k followers.
"Hashtagging is important if you want to gain more clientele. Definitely research your local area hashtags. This should help create buzz about you in your city."
RELATED: Tips to Taking Insta-worthy Nail Art Photos
Gena Del Portillo: Pro nail artist Vanity Projects, Miami, FL. 27.4k followers.
"Regularly respond to comments on posts; the newer algorithms seem to rely on user interaction. Also, mention brands used and tag everyone involved."
Elle: Celebrity nail artist, New York, NY. 30.2k followers.
"If you're in a salon and have the liberty to be creative, go for it! If you're creating something new, share it and selectively choose hashtags that aren't for nails only. Lay off the filters and layer on the product tags. Who knows, the brand may share your work, too!"
Julie Kandalec: Celebrity manicurist, New York, NY. 22.7k followers.
"Have your clients take a creative photo of their nails for you in natural light the following day—it's more interesting than the same pose on a towel with harsh overhead salon light. Incentivize them to do it with a free gift or few dollars off their next service. Beautiful photos of your work online are priceless. It's your new business card!"
Stay Focused and Consistent
Jenny Bui
: Celebrity nail artist Jenny's Spa and Nails on 7th Ave, New York, NY. 626k followers.
"Work hard,. Be professional. Be able to take some criticism. Above all, stay consistant."
Riya Thai: Kiss nail artist Riya's Nail Salon, Fairview Park, OH. 284k followers.
"I've done lots of research, testing and practicing to make sure that what I deliver is unique and quality content. To be successful in this industry you must invest hours of your time to see the fruits of your labor. Be patient, work hard and you'll reap the benefits later."
–by Theresa Gonzalez
This story first appeared in the March issue of Nailpro magazine. To receive the magazine, click here to subscribe.
[Images: Courtesy of contributors; Getty Images]