This Fresno, California-based nail salon makes its nail art and salon decor pop with bright colors and fun designs.
Distinction 
iCandy is an appointment-only, full service salon that prides itself on being fun, trendy and modern—plus, the name is easy to remember because everyone knows what "eye candy" nails mean! We are located near California State University, Fresno. People know iCandy for the quality of our work and designs. Our nail artists have a proven track record for establishing repeat clients and excellent references. We set ourselves apart from other nail salons by making the atmosphere upbeat and fun for employees and clients alike.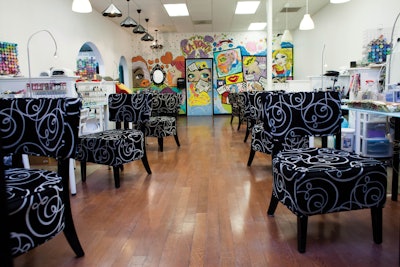 The Look 
The decor has a fun pop art theme that is intricate, catchy and loud, which is intended to grab the attention of clients of all ages. I designed the salon's logo myself, and I wanted to incorporate something hip with the name and nails to give it a sense of pop and make it something that people would remember.
Clientele 
iCandy clients range from young professionals to retired individuals, as well as college students, mothers and business owners. Our clients spend an average of $40 per service. We don't usually have many male clients, but they can get a basic manicure and pedicure upon request. Clients are typically at the salon for one to two hours, depending upon how intricate the nail art is.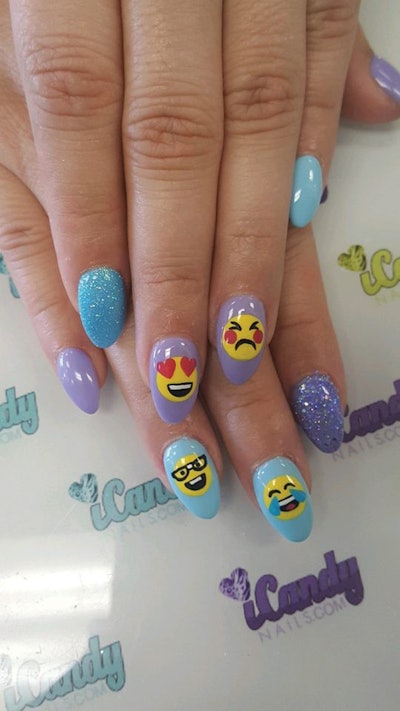 In-Demand Service 
Our most popular nail service is a Full Set of acrylic, plus gel polish and nail art. Prices start at $40 and go up from there depending on the nail shape and intricacy of the nail art. We also offer The Naked Nail, which is just gel polish, and The Extended Tip where clients can add on a variety of customized nail art to their manicure, including 3-D designs, rhinestones, charms and hand-painted characters. Every nail technician at iCandy is classified as an artist as well as a manicurist.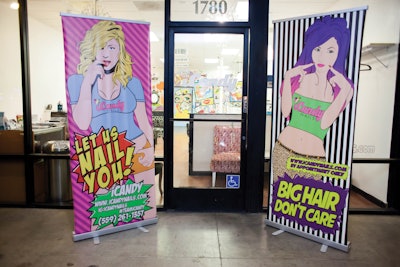 The Goods 
We believe in using the highest level of products for the health of the nails as well as to provide a quality service for our clients. Therefore, we mostly use DnD, LeChat, OPI, Gelish and Madam Glam. We don't offer nail lacquer; we only use gel polish because it lasts longer. We are also working on our own product line to create various items for use in the salon and for retail.
Praise 
The best thing people say is that their experience at iCandy is something they won't ever forget.
Social Media 
Instagram and Facebook have been the most successful in promoting our business and services. We get the most traction with locals and new clients from the iCandy Facebook page; it's a great way to promote a business because a lot of people use Facebook, and word of mouth is important when attracting new clientele. The nails we create speak for themselves, so photos on social media allow hundreds of people to see our work before making an appointment.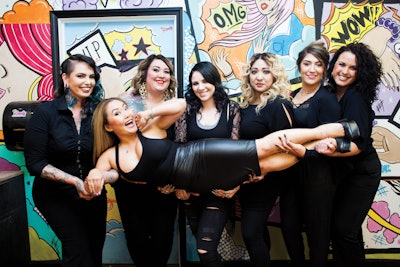 Advice
Create a fun environment to not only motivate the team, but also to build your clientele. Bring in people who have a similar mindset and work well together, so you can continue to learn from one another and grow the business. Teamwork is essential, especially when owning a business, because you can lean on one another, share your passion for the work you do and hold each other accountable, ensuring the highest possible standards. Be yourself, be trendy, use high quality products and let your work speak for itself.
What do you think of iCandy? Let us know in the comments below!
[Images courtesy of iCandy]
This article was originally published in the January 2018 issue of NAILPRO.