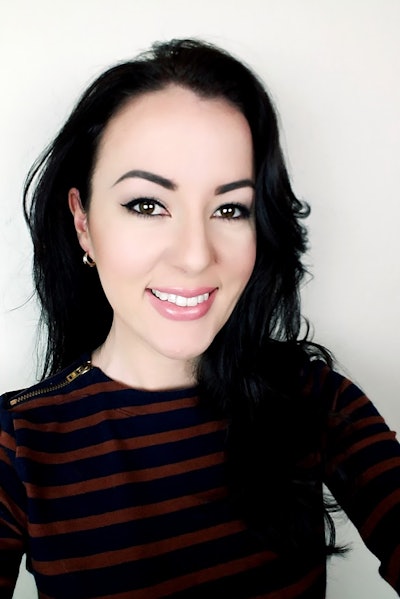 Elizabeth Morris, licensed tech, educator, business advisor and creator of The Nail Hub, joins NAILPRO to provide you with advice and answers to your nail questions.
Q: What is your No. 1 tip for opening a nail salon? —themamajuju, via Instagram
A: I reccomend having lots and lots of savings! Many new salon owners paint, buy furniture and pick out products, but forget about having to pay for rent, utilities and all the other expenses they'll have after opening. It can take six months or more to become solidly booked, so it's important to have enough capitol to pay for six months worth of expenses without a single client walking through the door. Being able to keep your doors open until you get busy is the key to surviving as a small business.
Q: What's your best advice for becoming an educator? —Stacey Thomas, via Instagram
A: As a tech, it can seem that becoming an educator is a natural next step for every nail professional. However, not everyone should become an educator. The role requires that an individual feel comfortable teaching, promoting, selling or speaking in public. Don't become an educator just because you want to put a certificate on your wall. Do become an educator if you want to promote a brand that you love, teach other nail techs and be a mentor.  I love being an educator because I love teaching and helping others. I also love the brand I educate for and the fact that they have helped support me in my career. It's important to remember that the company is utilizing you to promote their product, but you are also utilizing them to help build your career with their successful products and popularity. It's definitely a two-way street and should be viewed as a partnership. Keep in mind, it takes time and work to build your name as an educator, so don't go into it expecting to become famous overnight. Being an educator is not about fame or fortune. It's about sharing your knowledge with others through a product that you love.
Q: I am a salon owner and my techs' appointments are constantly running behind. How can I keep schedules on track without compromising customer service levels? —Jomarie O'Connor, via Facebook
A: Timing is something every tech struggles with at some point in her career. To help identify the cause of the delays, watch your techs and time the sections of their service on a stopwatch or phone. (I advise not standing over them, per say, but watching casually, so you don't make anyone nervous.) Tracking how much time they spend on consultation, removal, prep, application, filing and color/art application will help you identify if they are spending too much time in one area. Some of the most common delays are clients choosing colors/art, hand filing rather than e-filing and techs doing different steps on different nails rather than having a streamlined process. Also, when a tech lifts her head to talk to a client they often stop what they are doing. This can tack on a lot of time to an appointment. Instead, suggest that techs keep their head down and talk to the client without stopping to make eye contact. As a working tech, I would explain my behavior to my clients so they knew it wasn't meant to be rude.
Do you have a question for Elizabeth? Tell us in the comments, below.
[Image: Courtesy of Elizabeth Morris]
This article was first published in the June 2017 issue of NAILPRO.