Two months ago, sister and brother duo Kristin Riley and Mauro Riley launched the Car Seat Key. Kristin, a professional nail pro, says she created the tool after hearing about her clientele's daily struggles. The Car Seat Key is designed to help you easily release the harness of a car seat, without breaking a nail.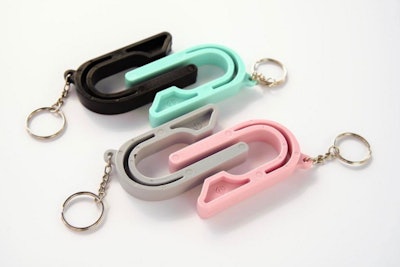 To use, simply slide the Car Seat Key over the buckle and with slight pressure, it opens. No more hassle or damaged nails. This product can also help people with weak hands and those with arthritis and autoimmune disorders.
Check out this video to watch the Car Seat Key in action.
The Car Seat Key ($10.99) and is available in four colors, and might make a pretty cool retail item to offer to your clients!