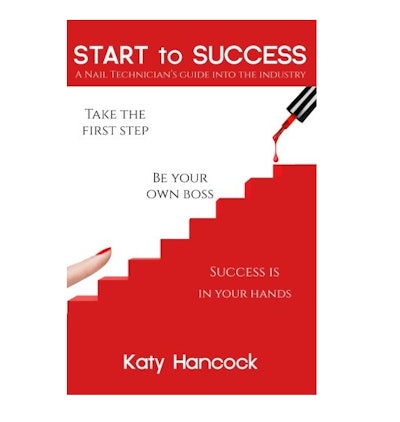 Tech and owner of Utah-based Sugar N Spice Nail Salon, Katy Hancock can now add a new working title to her resume: author. This nail pro has proudly written a step-by-step guide and book dedicated to help nail professionals navigate their careers.
"Start to Success" offers exclusive insights into the nail industry that are designed to empower the reader to succeed. Whether you are you considering a career in the nail industry, or currently working or leasing at a salon but have desires to kick off your own studio, this book offers intel on decision-making tools to help you take your career to the next level. In this book, Hancock also discusses the first steps for creating your own brand, client retention and even how to effectively advertise your services.
Hancock's book, "Start To Success" is available for purchase on Amazon ($10) in a paperback or digital version.
What's some of the most valuable advice you've received in your nail career? Let us know in the comments below!
[Images: Katy Hancock]
Read More:
8 Career Tips You Never Learned In Nail School
How To Nail Your First Salon Job: Advice From Salon Owners