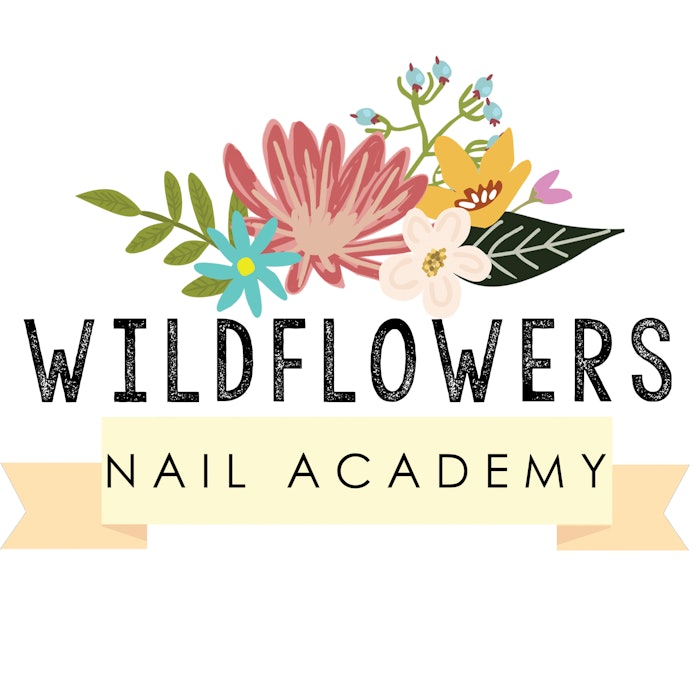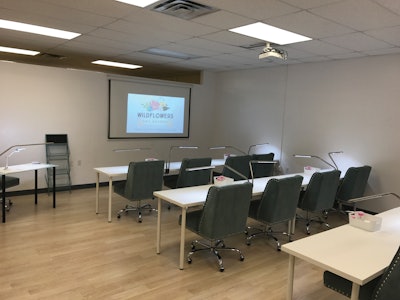 On January 6, Lauren Wireman realized a professional and personal dream with the grand opening of Wildflowers Nail Academy in Fort Myers, Florida. The nail artist, who shot to fame after taking second place on the Oxygen Network reality show "Nail'd It" during its first season, has ambitious plans for the new school. Here, Wireman talks about the evolution of the academy and shares her goals for the future.
Q: How long have you been working to get Wildflowers Nail Academy up and running?
A: I had the idea about five years ago and everything I've done since has been working toward this goal. There will be two parts to the school—a licensing part and a continuing education part, and we're still finalizing the details for the licensing part.
Q: Will the licensing program be for techs in the state of Florida, or other regions as well?
A: Florida only requires 240 hours, which is not enough to transfer to most places. So, I'm going to Tallahassee to petition the department of education because I would like to have a program that's 600 hours. We're also going to be a nonprofit.
Q: How will the nonprofit structure work?
A: The way our business is set up, our products and product sales fund the school. So, the school isn't driven by how many people we have enrolled. This allows us to keep our focus on educating and preparing men and women to go out and be successful in the field, and it's going to help us partner with programs like Beauty Changes Lives. I've been working closely with Jan Arnold to get that set up. I also work with a lot of local ministries that help women who've been involved in human trafficking or prostitution get back on their feet and on a better course for their lives. Because we'll be a nonprofit, we'll be able to do all kinds of scholarships and things to help women who need it.
Q: Who will be teaching the classes?
A: We'll have one outside educator per month, and I'm teaching a class every month. So far on the schedule*, we have Tracy Vinson (aka The Mobile Manicurist) on May 7 to 8; Phoenix VanDyke on October 2; a CND Grandmaster Weekend with Holly Schippers on November 5 to 7; and Tina Alberino (This Ugly Beauty Business) on December 11. Also, Brenda Ribble, a medical pedicurist who works with the North American School of Podology (NASP), will be conducting a Level 1 Certified Master Pedicurist Class on July 23 to 25.
Q: Who do you feel will benefit most from the continuing education offerings?
A: We'll have a variety of classes to appeal to everyone. Some of the classes are more specific to a certain niche of nail techs, but the classes I teach are usually focused on new, cutting-edge trends. So, whether it's someone who's done nails for 30 years or six months, it won't matter—if it's new, it's new to all of us.
Q: What are you hoping to accomplish with the academy overall?
A: I want to revolutionize nail education in the United States and do something that's never been done before. We'll be selective about who we accept into our program, and our graduates will be highly sought after because of that. I also want to send students out into the field to do internships, to work and to see the variety and vastness of the nail industry. Thankfully, with all the connections I've made over the past few years, I'm hoping to [pair] students with the right people so they can see what their careers can become.

*Class details subject to change; learn more about all educational opportunities, including free online courses, at
wildflowersnails.com.
[Images: Courtesy of Lauren Wireman]
This story was originally published in the March 2017 issue of NAILPRO.