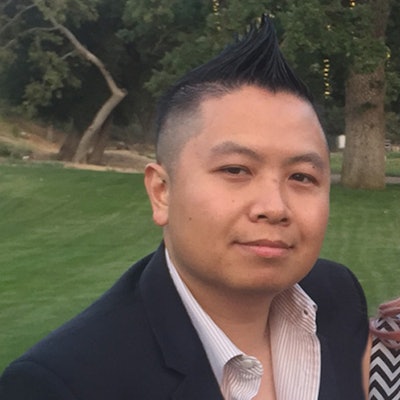 Meet David Ngo, President of Skyline Beauty Supply and Co-owner of House of Polish! We asked him a few fun questions to get to know him a little better…
NAILPRO: What was your first job ever?
Ngo: I opened a Subway restaurant at the age of 22.
What was your first job in the industry?
My parents started Skyline Beauty Supply over 30 years ago, which allowed me to grow up in the business. But I technically didn't start
working there until about three years ago.
What inspires you?
Building on the great business my parents started and taking it to a level never thought conceivable by them because of the barrier they faced as first-generation Vietnamese immigrants.
I can't discuss nails without …
Stopping. Just about all of the conversations I have are related to nails because everyone around me is a part of the industry. After a 12-hour workday, I go home and end up talking about more nail stuff with my girlfriend.
What was your most embarrassing moment?
I was giving the best man speech at my buddy's wedding and I had a brain fart and went … blank. Needless to say, it was not a good speech.
What is your proudest accomplishment?
Finishing college. School was not for me and it took me seven years to get my degree. It was really hard to find motivation to finish school when I knew that I was going to end up in my family's business. I still sometimes have nightmares that I failed out of college and then wake up relieved that it wasn't real!
What is your most treasured possession?
My girlfriend Jean.
Describe the best set of nails you've ever seen.
The ones that Vietnamese guy Robert Nguyen does are pretty good.
Describe your perfect day.
Relaxing at home, hanging out with my dog and having my phone off!
Images: David Ngo