PH7 Nail Couture is located in Williamsburg, Brooklyn. It's a trendy, yet very laid-back neighborhood and a great escape from busy, urban life. The health of customers and employees comes first, and salon owners Helen Ke and Di Huang take pride in carefully selecting the products that are used along with the services they provide. PH7 doesn't use nail polish that contains chemicals, such as formaldehyde, DBP and toluene, and their hand- and footcare products are made from natural ingredients. We talked with Ke and Huang to get to the inside scoop on this cute salon.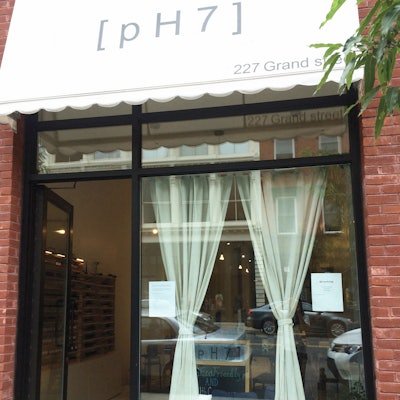 THE LOOK
pH7 Nail Couture focuses on health as much as style. The eco-friendly decor is minimalist, Zen and filled with natural light.
THE CLIENTELE
The customers who frequent pH7 Nail Couture are health conscious individuals with a wide range of careers, including finance professionals, yoga instructors and those who work in the beauty industry. Our pricing is on the high end; as much as we would like to make our services more affordable, it's very challenging considering the cost of the products we use and providing fair wages.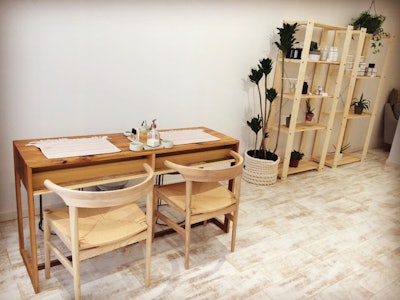 IN-DEMAND SERVICE
Our most popular service is the Indulgent Pedicure for $55. It includes a green tea milk soak, callus softening, a natural scrub exfoliation, a 10-minute massage (using organic essential oils) and, finally, a pampering hot stone treatment.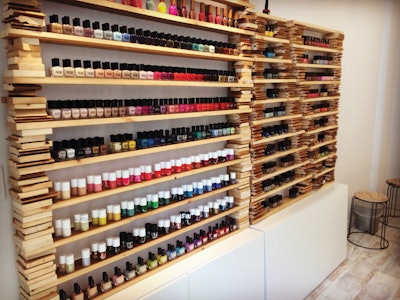 THE GOODS
We use RBB, Butter London, Scotch Naturals and Deborah Lippmann, among others. We firmly believe that we should care about what we put on our body as well as our impact on the environment. We use non-acetone-based nail polish remover, natural essential oils for cuticle care and lotion made from natural ingredients.
PRAISE
Clients have thanked us for providing a health-conscious alternative to most nail salons in New York City. We have customers who come from other neighborhoods and boroughs and they have requested that we open more locations.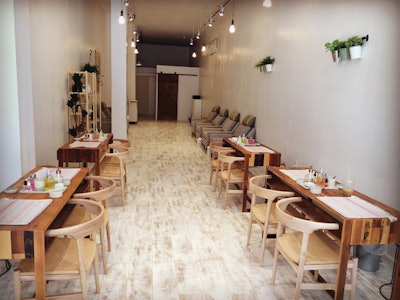 SOCIAL MEDIA
We are on Instagram, but our focus is on service and the day-to-day operation of the salon, so we haven't paid much attention to social media.
ADVICE
Opening a salon shouldn't be all about profit. Yes, the products we use at pH7 Nail Couture are more expensive, but in the long-term, it's definitely worth it to work in a less toxic environment.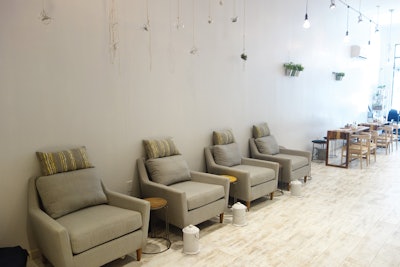 Owners: Helen Ke and Di Huang
Year Opened: 2014
Address:  227 Grand St.,
Brooklyn, NY, 11211
Phone Number:  718.218.8586
Hours of Operation:  Mon.-Sat.,
10 a.m.-8 p.m., Sun. 10 a.m.-7 p.m.
Website: ph7nailcouture.com
Instagram: @ph7nail
Images: Helen Ke and Di Huang