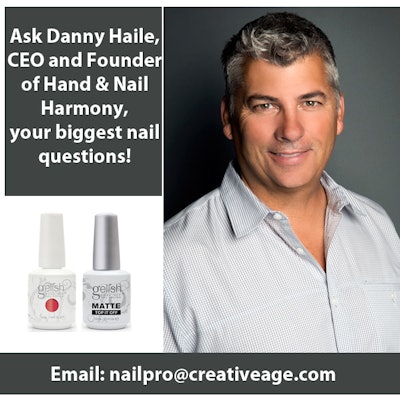 Get your nail questions answered by Danny Haile, CEO and Founder of Hand & Nail Harmony! Email questions to nailpro@creativeage.com. You could win a prize or get your question featured in the magazine!
Danny Haile, Founder and CEO of Hand & Nail Harmony, has more than 30 years of experience in the nail industry. Passionate about product development, Danny started Hand & Nail Harmony in 2009. He invented and patented Gelish, a winner of the "Innovative Product of the Year Award."
Danny is also an award winning nail competitor who holds over 75 trophies and international titles including WIMBA World Champion, International Nail Champion, Midwest Champion and more.
[Image courtesy of Hand & Nail Harmony]