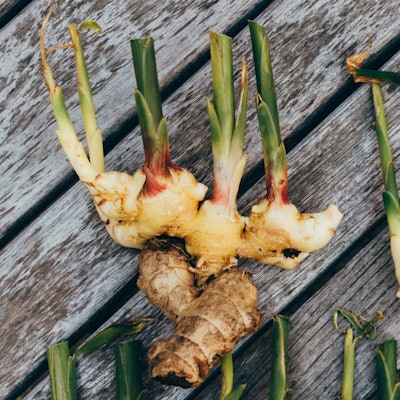 Essential oils provide health benefits on their own, but when blended together in a revitalizing pedicure service, they can promote healthy circulation in the legs and feet. "The key is to offer a results-driven specialty service that addresses your clients' concerns while providing them with a luxurious and relaxing pedicure," says Adeline Sarino, national director of nail services for Elizabeth Arden Red Door Spas. Keep in mind, if you decide to create your own custom blend, research oils that pair well together and make sure that you are using the correct amount to deliver the right results.
1. Add 2 – 3 drops of lemongrass oil to warm water and allow the client's feet to soak for 5 – 10 minutes.
2. Next, trim and shape the nail and perform cuticle maintenance. Use a foot file and a callus softener to soften any existing calluses.
3. Add one drop of peppermint oil to an unscented sugar scrub, then gently rub the scrub in circular motions on the legs and feet. Rinse clean with warm water.
4. Warm an unscented lotion in the microwave for 10 seconds, then add 1 – 2 drops of ginger oil. Massage the lotion onto the skin for 5 – 10 minutes, then use a warm towel to remove any excess.  
5. Finish the service with a polish application.
[Images: Flickr Creative Commons via Benson Kua]