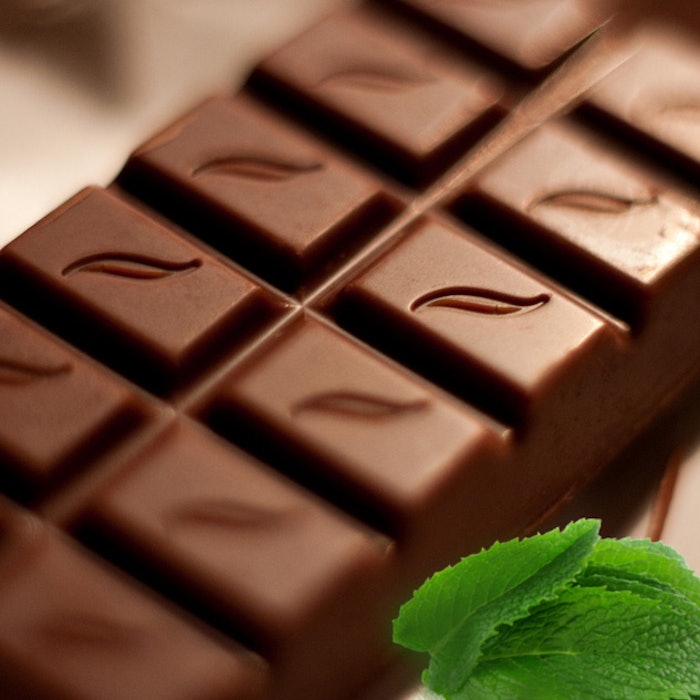 Even if your area doesn't experience winter, spring, summer and fall, try incorporating seasonal scents into a classic pedi service. According to salon owner Sally Parks of Plum Natural Nail Spa in Austin, TX, this 80-minute holiday-themed pedicure (named after the hit song "Lady Marmalade" by Patti LaBelle), evokes the same "warm and cozy feeling as a steaming mug of peppermint hot cocoa." Bonus: The service can adapt to any season by simply switching out the scents!
1. Begin the service with a peppermint-scented foot soak.
2. Remove polish, then trim and shape the nails. Perform cuticle maintenance using a cuticle-eliminating product.
3. Next, smooth calluses with a foot file. Then, use a coffee-scented scrub to exfoliate the skin. Rinse off the scrub with warm water and apply a moisturizing lotion. Wrap the leg with a steamed towel to enhance the experience and allow the lotion to penetrate the skin.
4. Gently pat skin dry, then use a wide fan brush to apply a chocolate mask to the legs and feet. Let the mask sit for 5 – 10 minutes, then remove with a hot towel.
5. Use a clean fan brush to apply a warm peppermint oil treatment to the feet and legs, then wrap the feet in compostable plastic booties. Perform a reflexology massage on the legs as the oil absorbs into the feet. Remove the booties and any excess oil after several minutes and continue the massage using a peppermint-scented lotion.
6. Finish off the service with festive polish on the toes.
[Images: Flickr via Magic Madzik and Darya Pino]