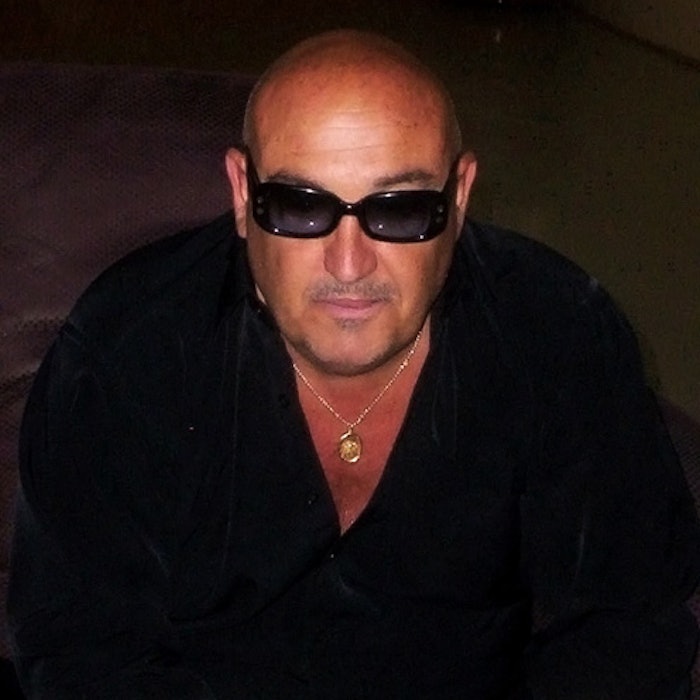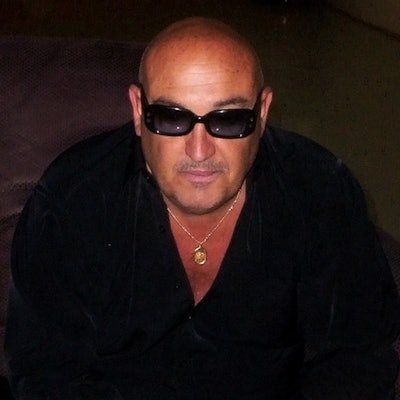 Tony Cuccio, creator of Cuccio Professionial is an incredibly important name in the nail industry. He has brought many nail spa products to market and is committed to providing techs with quality, professional-only products that make their jobs faster and easier, as well as make their services more enjoyable for clients. We chatted with him one-on-one to get a better sense of how his company began and where the nail industry is headed.
NAILPRO: How did you get your start in the nail industry?
Tony Cuccio: I came to California in 1981 with my brother. We had brought some nail polish, lipstick, and other cosmetics with us. We started selling them at Venice Beach (more about that here). The irony of it was that a lot of salon owners were there on their day off, and they started placing wholesale orders. The demand for artificial nail products began to increase and in 1982, we decided to focus solely on nails. That was probably the best decision I've ever made because the nail business has grown so much in the last 34 years.
Then we started going to salons. In 1999, we saw a change in the industry – salons were switching to spas. That's when we started the Cuccio Naturalé line, which was probably another one of the best things we did. We have a number of employees that have been here thirty years. We've been able to keep a lot of good people.
How has Cuccio Naturalé changed over the years and why?
We started with butters and salts, and now we're getting into complete body care – even shower gel.
What is your main focus this year?
We want to give the spas complete lines of coordinating products. So if someone wants a pomegranate scent, they can receive an entire service from start to finish without walking out of the spa smelling like a fruit tree. Also, don't forget that we're in 110 countries, and we're concentrating even more on emerging overseas markets: Southeast Asia, Eastern Europe, as well as South and Central America.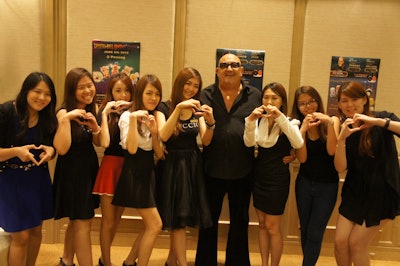 What's your biggest tip for a nail technician who wants to flourish in the industry?
Continue your education. Go to as many seminars as possible. Try new services and new products. Also, I'd say to support those who support you. With all these other companies getting bought out by parent companies who then take them retail, the nail technician should remember to use professional-only products, otherwise they're just advertising for Wal-Mart and drugstores. Cuccio only sells to professionals, not consumers – and we're one of the few brands left who can say that.
What do you see for Cuccio International in the future?
LED gels in particular will change the nail industry, replacing UV gels and even acrylics. In Europe, a lot of the buildings were built in the early 1800's and 1900's, so they were very close to each other. You couldn't have a nail salon doing acrylics next door to a restaurant. So they were forced to go to a no-odor gel system. Plus, it's a of work to take polymer and monomer and take a half hour building it up and then filing it down. Gels are self-leveling. One reason gels didn't take off immediately in the U.S. is that they were thin and a little harder to control. Thicker LED gels that can be moved around and sculpted are quicker, safer, and more cost-effective for salons to use. If you haven't already, check out Cuccio's T3 LED/UV Cool Cure Sculpting Gel! It's been a huge seller for us.

As a successful person in the industry, can you share one business tip?
Constantly change. Constantly make yourself learn. Constantly grow as a person and as a businessperson. And most importantly, learn how to really listen. Stay open minded!
[Images: Cuccio]