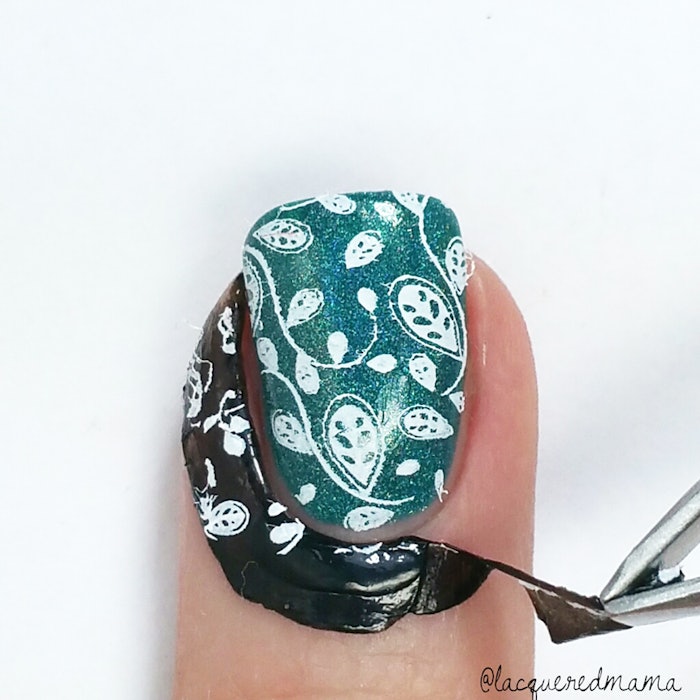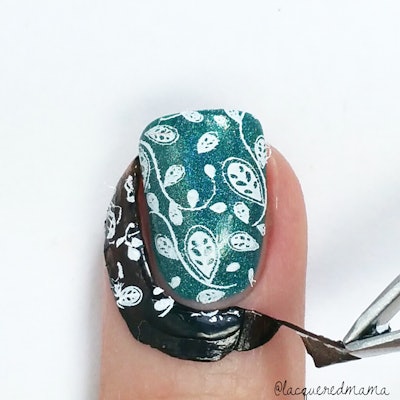 As a pro, even though you're doing tons of nails everyday, somehow there's still a misnomer that taking any sort of shortcut to make your job easier is cheating. While being able to create lovely hand painted masterpieces is certainly a valued skill, at the end of the day, you are a business woman (or man) and the faster you can give a client a great manicure, the more money you can earn.
Save time without sacrificing the quality of your work by taking a few tips from the nail blogger community. Here are a few tips DIY nail artists are already using that you can adopt to better your business:
1. Liquid Latex (pictured above): Save time cleaning up the nail when you do sponging or nail stamping! Brush this sticky substance around the cuticles and let dry for a couple minutes. When it's time to clean up the mani, just use tweezers and the whole strip comes off at once. You're a pro, so you can opt for hair glue containing latex, which you can find at your favorite beauty supply store.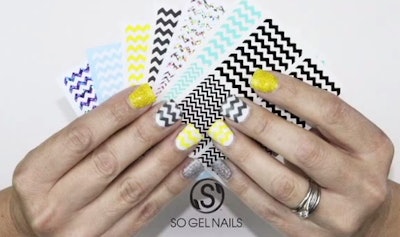 2. Nail Vinyls: Precision is important! Freehand stripes, chevrons, and designs are great, but you can do faster, cleaner lines if you have a stencil of some sort. Many brands (check out SO Gel Nails and KBShimmer) now sell nail vinyls in various shapes. Lay them down over a base color, apply your polish to the whole nail, and then pull them away to reveal your colored negative space.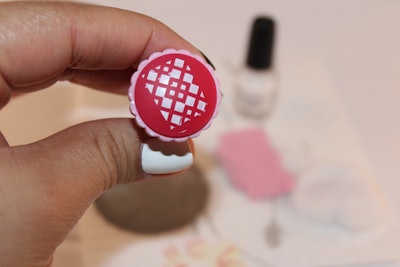 3. Nail Stamping: Stamping can revolutionize the way you do nail art. Instead of doing a bunch of repetitive patterns on a nail, get it done in one fell swoop by applying your polish to a stamping plate, scraping away the excess lacquer, rolling your stamper across the plate, and transferring it to the nail. Once you get the feel of stamping down, you'll have perfect designs every time. While you can get stamping supplies now from brands like Bundle Monster, Konad, and MoYou; Young Nails will also have stamping plates coming out soon.
4. Nail Wraps: Big-time celebrity manicurists Steph Stone, Madeline Poole, and Karen Gutierrez frequently develop new and trendy NCLA nail wraps. When applied properly, they can look incredible – just check out this Nail It! cover using NCLA Wraps in Summer of Love.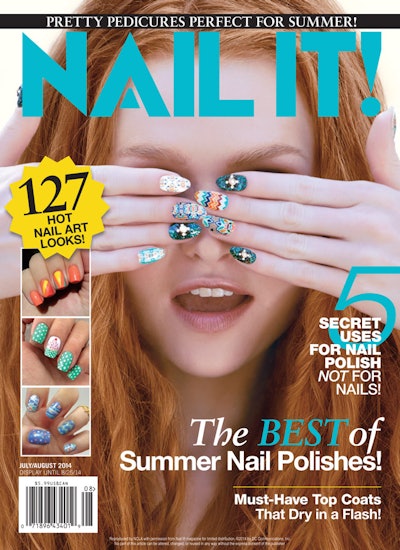 [Images: Jennifer Collins for nailitmag.com, SO Gel Nails, SO Gel Nails, Jahaira of @jarynails]