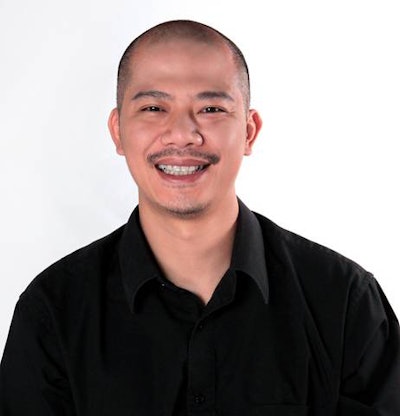 Get to know Vu Nguyen – he's a top Educator for OPI and knows seemingly everything about nails! Find out a little more about him in our one-on-one interview!
Nailpro: How long have you been an OPI Educator?
Vu Nguyen: I will have been an educator for OPI 9 years in January 2015.
NP: What's your "specialty" as an Educator?
VN: As an educator, my specialty is hand painted nail art using GelColor by OPI. When I am teaching a class or doing demos I focus on brush techniques including brush pressure, bristle manipulation and position, color composition and balance.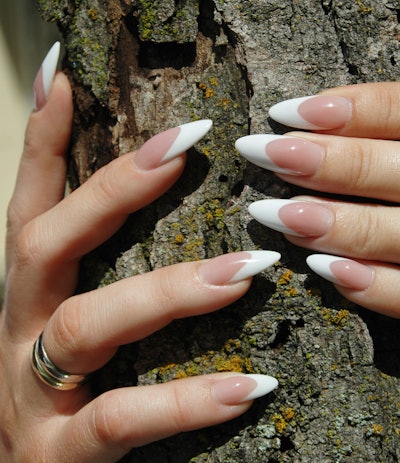 NP: What do you think best prepped you be an OPI Educator?
VN: I feel being in the salon and actively working with clients on a day to day basis best helped prepare me to be an educator.  I also feel that my art background really set the stage for me to be able to see and get involved in the artistic side of the nail industry.
NP: How does a new tech get to where you are today?
VN: To be an effective and successful educator it is a must to have good, solid experience in a salon environment. It is so much easier to troubleshoot if you have already lived the experience of dealing with the everyday clientele. Also, it is so important to attend classes and shows, continuing to educate yourself on new techniques, products and trends. It is also very helpful to have extensive knowledge of products used in the industry and how they work chemically. But the most important factor would be that there has to be a LOVE for what you do. You must look at what you do as a career, not a job. The passion and joy for your trade is imperative to your success. You only get out of this industry what you are willing to put into it.
NP: How did you get started as an Educator?
VN: I had been working in a salon for about three years when a good friend of mine suggested that I apply to be an educator for OPI. In fact, until he suggested it, I wasn't aware that being an educator was an option for me. Still, when the idea was presented to me, I jumped in with both feet and never looked back. I have been with OPI ever since.
NP: What's the one thing you wish all nail techs knew?
VN: The one thing I want all nail techs to know is that ANYONE can do nail art.  You don't need an art degree or a background in art at all. There is an entire array of nail art designs and techniques that cover the spectrum, from novice to veteran, from conservative to bold and wild. There is no limit to what the imagination can produce. The only limit to nail art is the belief that you can't do it.
NP: What else would you like to accomplish in the nail industry?
VN: My constant goal in this business, and for my career, is to educate as many nail techs as possible about the artistic side of nails. I want to provide them with the skills and tools to make more money and set themselves apart as individuals in this fast paced and quickly growing industry.
Follow Vu on Facebook: facebook.com/Vu.OPI
Have a nail question to ask Vu? Email us at nailpro [at] creativeage.com and we'll forward them to him to answer! Your question could then be published in an upcoming issue of NAILPRO! Make sure the subject line reads: ASK VU.
[Images: OPI, Vu Nguyen]