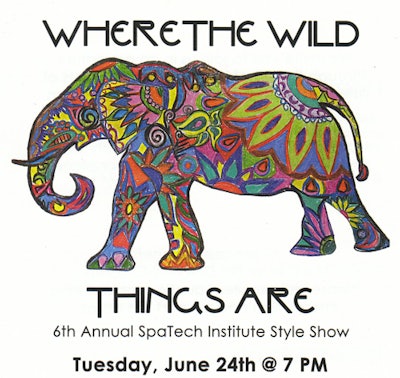 The Beauty Changes Lives|CND|Tippi Hedren Scholarship for those in nail school helps out students looking to make ends meet – and in many instances, helps make dreams a reality. In its inaugural year, the scholarship selected 10 deserving winners from an assortment of essay and video entries, and gave each of them a full–ride to the school of their choice up to $5000.
Excited to see this money make a tangible difference in the life of the winner, we decided to see if the winners would give us an inside scoop on their nail school experience – from first-day jitters, to the finer details of the process. Meet student Amie Pollard as she begins her regular blog for us about her new venture.
July 23, 2014
Lions and tigers and bears, oh my! Confused? You won't be in a minute.
On Tuesday of my second week of school, Spa Tech put on what they call a Style Show*. For the event, the cosmetology students design hair, makeup and costumes and then put on a fashion show to raise money for charity. This year they chose the Center for Grieving Children and the theme was "Where the Wild Things Are." They did a 50/50 where you pay money for "X" number of tickets and you win half of whatever is collected, as well as a raffle. The raffle items were donations, such as gift certificates or free products, from local business. I got to sit V.I.P. in the front to watch the show because I was being presented with a certificate for being awarded the
.
See all The Nail School Diaries
[Images: Amie Pollard]