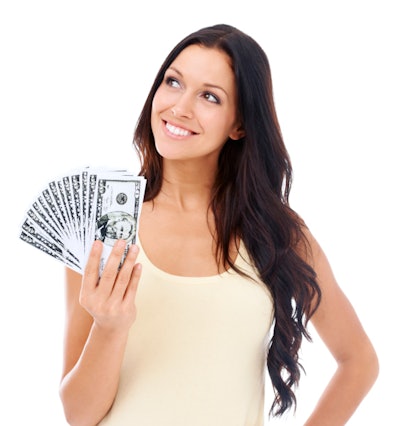 Earn your salon more business and encourage current clients to upgrade their services by trying out any of these simple promotions in your salon!
1. Create a frequent shopper program where clients are rewarded "Salon Bucks," redeemable for retail products, with every service they purchase.
2. Give away nail files to clients who post pictures of their nails on your Facebook page, Tweet, or Instagram about their service at your salon.
3. Reward dedicated natural-nail clients with a one-time upgrade to gel and allow them to fall in love with it!
4. Gift a miniature bottle of cuticle oil to clients who submit their email address – think of all the newsletter and promotional opportunities!
5. Give a free gel mani to any client who brings you three new customers.
6. Offer a polish change with any gift certificate purchased for $25 or more.
7. Rub it in: Add a 10-minute hand massage with any spa manicure.
8. Incorporate new services at an introductory low price on days when your salon isn't as busy.
9. Encourage clients to try your deluxe seasonal manicure or pedicure by presenting discounts on packaged deals.
10. Provide free nail art on one toe with a specialty pedicure service.
[Image: Thinkstock/iStockphoto]
This article originally appeared in Nailpro Oct. '12