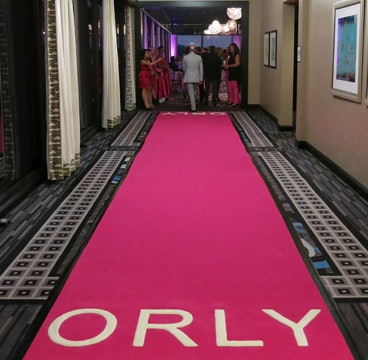 ORLY rolled out its pink carpet for more than 100 representatives of ORLY brands from all over the world. Its 5th International Distributor Conference was held in Los Angeles for the first time at the Sheraton Universal on September 20. The theme of the gala was "It all Started with Pink," and most of the guests were party-ready donning pink attire.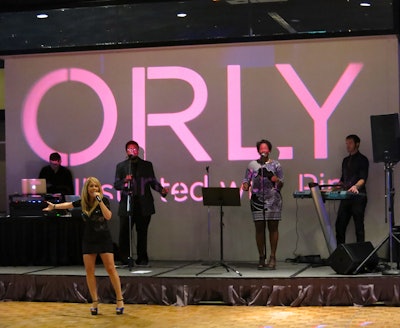 Guests enjoyed a spirited reception, four-course dinner, show and dancing. ORLY founder Jeff Pink revealed the—now almost as iconic as the brand—portrait of himself used for ORLY's new marketing campaign and presented the company's namesake, Orly, with a special award for her contribution.
The beautiful Starview Room at the Sheraton Universal was filled with appreciation and good times!