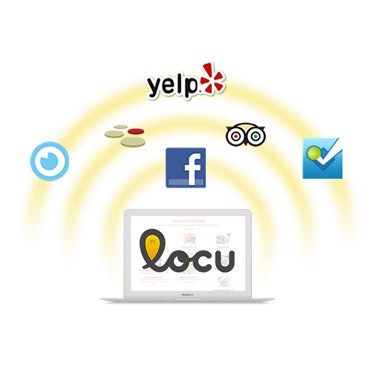 As consumers increasingly evaluate services and price lists online before deciding to try out a new business, salon owners are faced with the costly and time-consuming task of keeping their information up-to-date across the web. 
Thankfully, managing your salon's online presence to attract more customers does not have to be expensive or complicated. New online services like
Locu
specialize in helping salons keep their websites up-to-date without complicated web-editing knowledge (plus, basic Locu services are free; who doesn't like free?!) You can get started today with these five helpful tips:
1) Showcase Your Service List
Make sure your service list is up-to-date and dazzling online. With
Locu
, you can easily create, manage and share your list of services on your own website, mobile site, Facebook page, as well as on sites like Yelp and Foursquare, which are viewed by millions of people each month. It's that easy. You no longer need to make updates in multiple places.
2) Up-to-date Business Information 
Imagine a customer arriving at your nail salon only to discover that you are closed despite what they saw online. Make sure your website and third party sites have accurate information such as business hours, address and phone number so these customers don't take their business to your competitor down the street. With Locu, you can control your business information that displays across the web from one central location — make a change in Locu and your information will automatically update on your website and on third party sites as well.
3) Attractive, User Friendly Website
With so much competition in the market, make sure your website sparkles. Locu offers beautiful design templates for your list of services, as well as search engine optimization (SEO) benefits to help customers better find you on Google and other search engines. Price lists created using Locu are HTML-based and highly structured, which means that your services will be easier to find.
4) Go Mobile
Customers are increasingly searching for new businesses on their phones. Last minute manicure? Make sure your salon shows up with a mobile friendly site and easy to navigate service list such as the one Locu provides. 
5) Offer Specials
Utilize the web to the fullest extent by attracting new customers with specials and daily deals. Adding a new special in Locu is a snap and all changes will update on any linked third party sites instantly. You can simply add a new special yourself in just a few clicks — no need to pay a web developer or designer.   
Here's to getting more customers walking through your door!