Mother's Day, May 12th, is fast approaching! Thank moms by making sure each and every one who enters your salon is properly pampered. Special promotions and discounts on Mother's Day will ensure mothers and daughters leave happy and keep your salon in mind for other special days!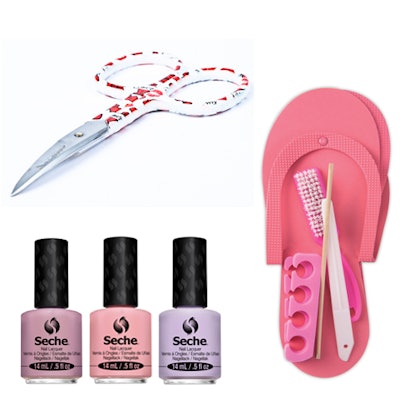 Put together small baskets of lotions, polishes, pretty nail files, coupons for your salon, and other mani-pedi goods for moms or daughters to snag on their visit. Whether mom wants to spoil herself, or a daughter needs an easy gift to show her appreciation, pamper-ready packages are perfect to have on display near Mother's Day. Pictured here is ArteStile Hugs & Kisses Nail Scissors, Star Nail Pedicure Pack, and Seche Timeless Style, Dainty Decadence, and Prim & Polished. Get more ideas for products to include here.
[Images: ArteStile, Star Nail, Seche]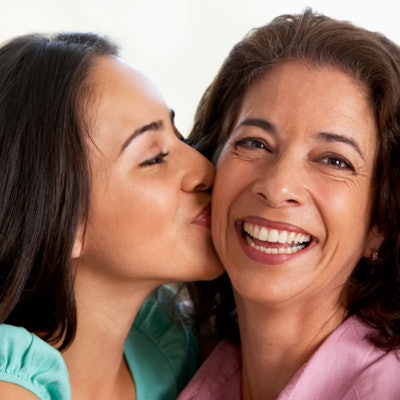 Set a special discounted price for mothers and daughters who come in together to get their digits done. Have a base price for a mother-daughter duo and add on a specified amount for any other daughters (or even granddaughters) who tag along.
[Image: Thinkstock/iStockphoto]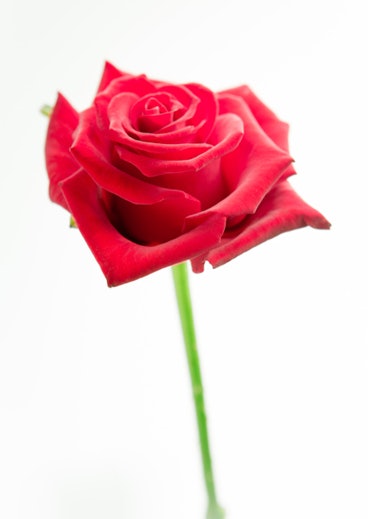 On Mother's Day weekend, don't let moms leave empty-handed. Thank them for all that they do with a long-stemmed flower to hold with newly-painted tips as they leave your salon.
[Image: Thinkstock/Wavebreak Media]
Near Mother's Day, show off your Mom-themed nail art in a display near the front desk of your salon. Try nail designs with hearts, flowers, or initials for her children or grandchildren's names. For inspiration, look at our gallery of How-To's or this collection of Mother's Day manicures. Also be sure to share your own original Mother's Day nails in our professional user gallery.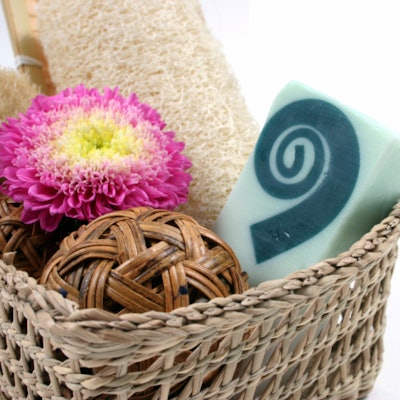 Put all your nail products in one basket and raffle it off to a lucky mom! Fill a basket with higher-price items clients will love, like polish, lotion collections or gift certificates for services at your salon. Give moms who bring in daughters extra chances to win, or allow clients to purchse extra tickets. For some ideas on how to design your basket and what to include, check out the products on this board.
[Image: Thinkstock/iStockphoto]