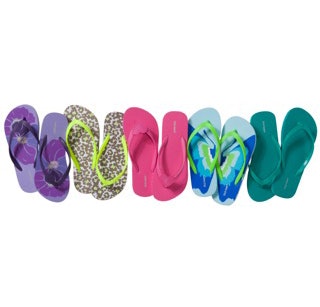 Old Navy Launches Ongoing Collection Program with TerraCycle
Thanks to the sponsorship of retailer Old Navy, consumers and salons can send their old flip-flops to TerraCycle free of charge and receive exclusive coupons in return. The flip-flops will be recycled into innovative products such as playgrounds, park benches and bike racks.
Old Navy and TerraCycle held the first Flip Flop Replay which started Earth Day, April 22, 2011 and ran through May 21 at all U.S. Old Navy stores. The nationwide collection campaign resulted in almost twenty thousand used flip-flops being diverted from landfills and instead, used to make playgrounds that were donated to four schools around the country. This success proved the need for a permanent program.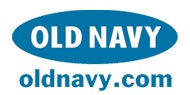 "With the success of our collection program last year, we are thrilled to be able to offer consumers a way to recycle their flip- flops year-round," said Tom Szaky, TerraCycle CEO. "This is an easy way for people to eliminate one thing from their garbage or multiple things for those who love flip flops."
Consumers and salons can sign up on the TerraCycle website to join the Old Navy Flip Flop Brigade, and can start collecting flip- flops immediately. Once they have a full box, they print the postage-paid shipping label and send the box to TerraCycle. In return, participants will receive a coupon for free flip-flops and a packet of coupons for $10 off an Old Navy purchase to share with those that helped in the collection efforts.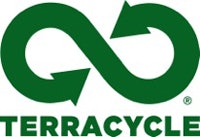 TerraCycle runs free collection programs called Brigades that divert packaging waste from landfills and help raise consumer awareness about reducing, reusing and recycling. To date, almost $3.5 million dollars has been paid to charities and more than $2 billion pieces of products and packaging have been collected for upcycling and recycling into a range of new products.