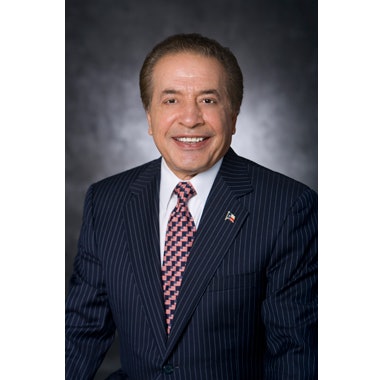 Farouk Shami, founder and chairman of Houston-based Farouk Systems makers of CHI and BioSilk, will be on World News with Diane Sawyer, airing October 6, 2011 at 5:30 pm nationally on all ABC affiliates.
Following a World News Made in America segment that aired June 30, 2011 featuring Farouk Systems bringing jobs to America from overseas, this second segment will focus on the impact on the American economy and what it means to those who have gained employment.
World News with Diane Sawyer has reported that if each person in the US spent an extra $3.33 a year on American-made goods, it would create 10,000 new American jobs; a fact that resonates with Farouk and his personal goal of creating more American-made products and jobs.
"I am living the American Dream," says Farouk. "I came to this country with less than $100 and I started Farouk Systems in Houston 25 years ago. I am proud to be an American and to help others realize their American Dream. We can't rely on the government to fix the economy. Businesses need to invest in American jobs and consumers need to buy American goods to keep the money circulating. We are continuing our marketing efforts to 'Be Safe, Be Beautiful and Buy American.'"