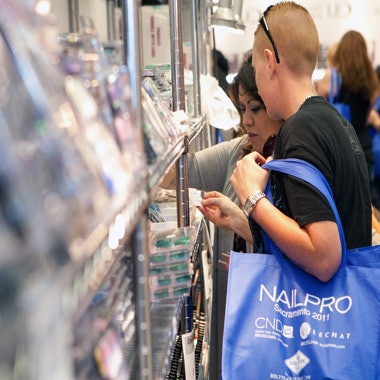 Thanks to everyone for making this year's nails-only trade show successful. The show also marked the official start of the 2012 NAILPRO Cup competition.
Guests were greeted with NAILPRO goody bags as they entered the show at the Sacramento Convention Center and were kept busy with competitions, product demos, active participation and lots of education. Some attendees even stuck around for the launch of NAILPRO Networking Events on Monday, October 3, which offer hands-on workshops from leading manufacturers!
Check out the December 2011 issue of NAILPRO for competition results and more details from the show. And mark your calendars for next year's show on October 28, 2012. To purchase tickets, visit the NAILPRO Sacramento website.