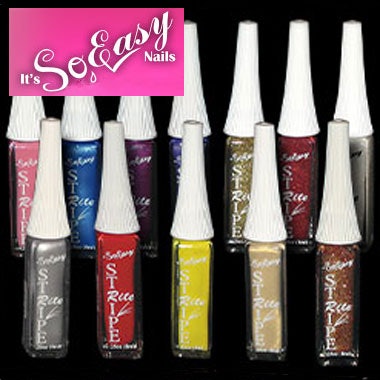 Los Angeles, California-based American International Industries (AII) announces the acquisition of It's So Easy Nails, a line of nail art accessories, products and tools.
Nail techs are familiar with It's So Easy, as the company's widely known for it's shimmering loose glitters, iridescent cracked ice flakes, metallic foil polishes, sealers and dryers, moisturizing cuticle oil, precision brushes, just-enough-stick body glue and more.
The nail art brand will join the AII family of beauty and personal care products, including 5 Second Nail, Checi, China Glaze, EzFlow, ibd, Seche, SuperNail and more.