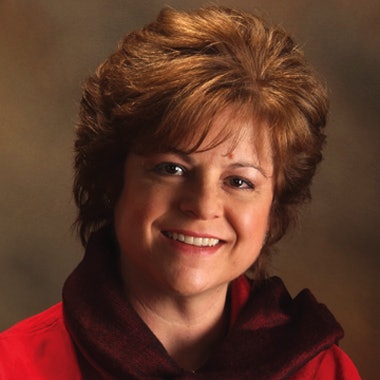 Millie Haynam has been an industry professional for over 30 years, working behind the chair as a stylist, nail technician and makeup artist, speaking all over the country as an educator for a manufacturer, and developing programs to drive growth to both distributors and their sales consultants as regional sales and education manager for Prima Technologies. She has also built an award-winning nail salon, Natural Beauty Salon and Academy, in Twinsburg, Ohio. Through all of her experiences, Haynam has developed a real knack for marketing and business planning. Not only is she intuitive and resourceful, but she has a way about her that makes her education feel as though she's chatting with a friend. She doesn't talk at you; she talks with you. And because she is an industry professional herself, she really knows the business and understands it like you do. Here, Haynam offers you one of her top tips for salon success:
"Don't leave the low hanging fruit. In other words, it's easier to retain a current customer than to find a new one, and the best way to do this is to make sure that you are a value to your current clients. Try these tips:

Pay attention to them during their visit.
Use their name at least three times.
Give them a genuine compliment.
Offer them their beverage of choice or their favorite scent of hand cream.

All of these personal connections are opportunities for you to show that you truly care. Your regular clients are your best form of advertising/marketing when they rave about you and your services to their friends. Remember, current clients, quite literally, pay your paycheck. Never assume they'll always come back to you; give them a reason to want to."
For more important success tips and marketing lessons from Millie Haynam, visit the NAILPRO Sacramento show on November 15, sign up for Nailpro Nail Institute on November 16 and keep reading the magazine for her amazing articles.