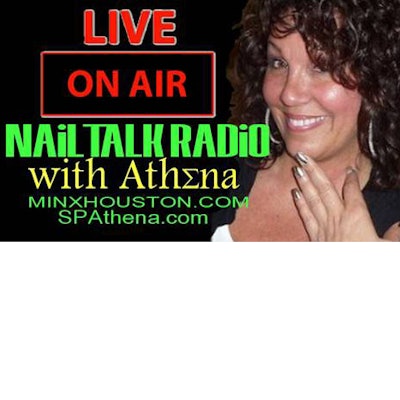 Do you love talk radio, but wish you could hear about nails instead of politics?
Enter Athena Elliott, certified medical nail technician and owner of SPAthena-MinxHouston. Elliott hosts Nail Talk Radio, an Internet show about the nail industry, covering current trends, local salon reviews and industry news, as well as interviews with celebrity manicurists and industry leaders.
But wait! The juicy info doesn't end there: Along with behind-the-scenes stories of your favorite celebrity nail makeovers from music video and magazine shoots, Elliott taps into important salon topics, such as sanitation, safe electric filing and clients expectations. Catch Nail Talk Radio every Monday on blogtalkradio.com/nailtalkradio at 7:00 p.m. PST.