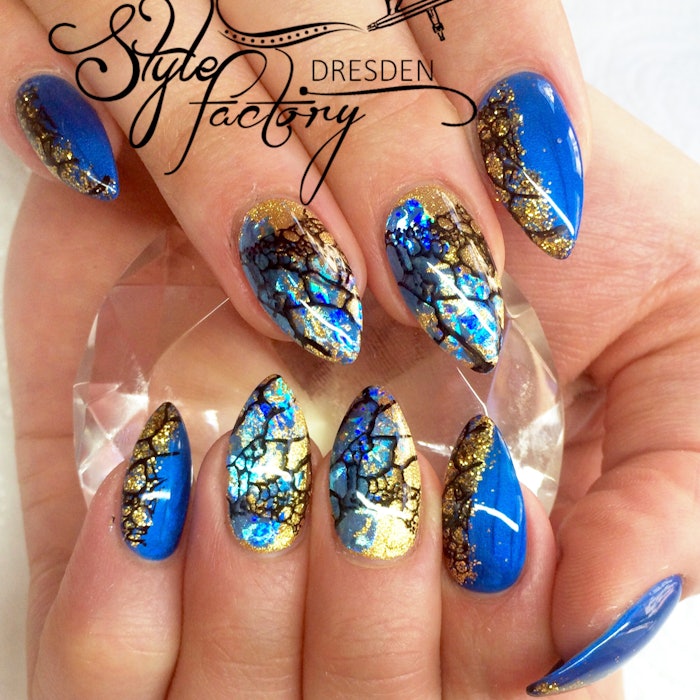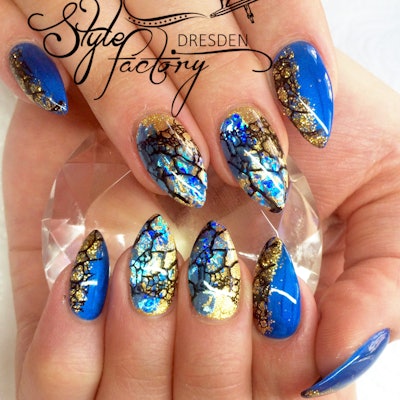 Nail artist Maria Mann of StyleFactory in Dresden, Germany mixed blue and gold for a mani reminiscent of shimmery island waters.
What you'll need:
* Night blue metallic gel
* Gold Pearl Gel by Touche International
* Blue foil
* Loose gold glitter
* Black stamping polish
* XL Stamping Image Plate D
* High gloss top coat
1.    Prep the nails as usual.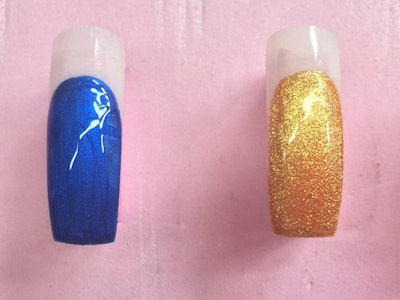 2.    Apply metallic blue UV gel to some nails and gold UV gel to others as shown. Cure for 4 minutes.
3.    Carefully place the blue transfer foil over the gold nails.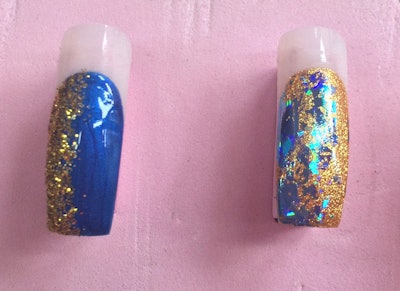 4.    Apply builder gel to the metallic blue nails in the areas where you will later place the gold glitter.
5.    Use a fan brush to apply the glitter. Allow it to cure for 2 minutes, then gently wipe away the excess glitter with the brush.
6.    Apply builder gel to the whole nail and cure it for 2 minutes. Wipe away the inhibition layer. Shape and file your nail to the correct shape.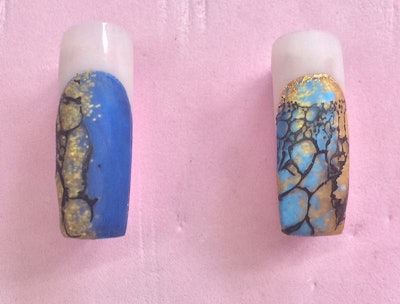 7.    Use the black gel and stamping plate to apply the crackled pattern to the nails.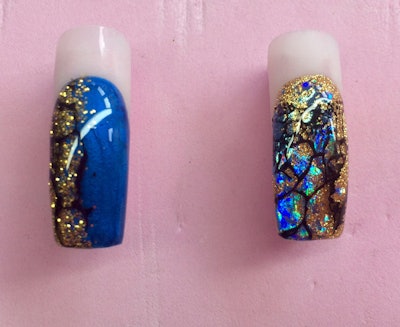 8.    Apply top gel to the nails and cure them for 4 minutes.
9.    Cleanse the inhibition layer and add cuticle oil.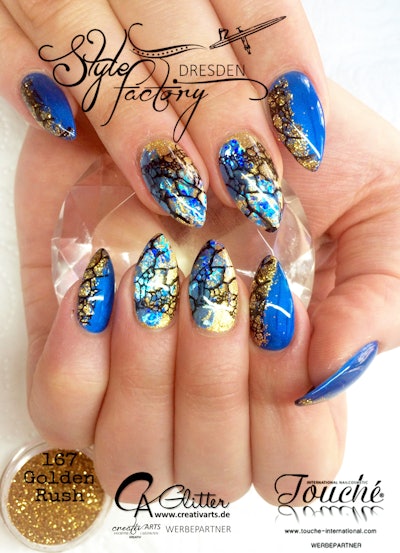 [Images: StyleFactory]