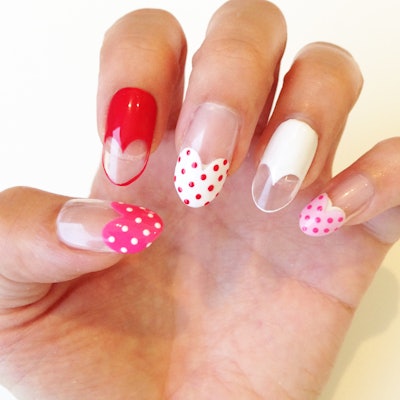 Here's how Hiroko Fujikawa of LA's MARS the Salon utilized this year's hottest trend – negative space – in a cute Valentine's Day manicure, step by step:
 
1. Apply a base coat.
 
2. Paint a heart with neon pink nail polish on the thumb, a heart with white polish on the middle finger and a heart with light pink polish on the pinky finger.
 
3. Paint dots on the heart area.
 
4. Apply red polish on the index finger except for a heart-shaped area.
 
5. Apply white polish on ring finger except on the heart-shaped area.
 
6. Apply a top coat. Done!
[Images: MARS the Salon]