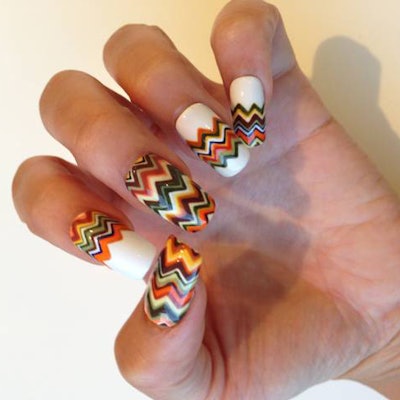 Not all clients want turkeys this time of year. MARS the Salon's nail art and owner, Hiroko Fujikawa uses a more stylized design for the autumn months – multicolored chevrons stripes. Try the look out yourself with these step by step directions:
1. Apply base coat.
2. Apply a white polish color on all fingers.
3. Paint some zigzag lines with orange, green, brown, yellow, blue, khaki, beige and red color polishes.
4. Apply top coat. Done!
[Images: Alex Sclavos/MARS the Salon]