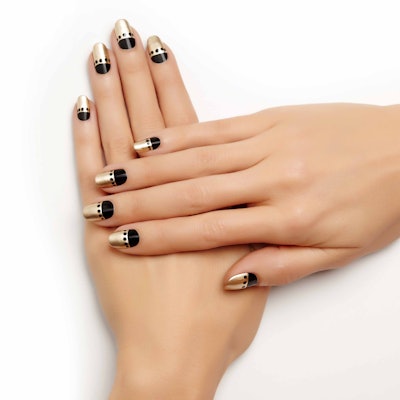 Rita Remark, one of Canada's top nail artists designed this simple shimmery look to ring in the autumn and winter months. Follow her lead to get the perfect balance of metallic shine and sophisticated dots.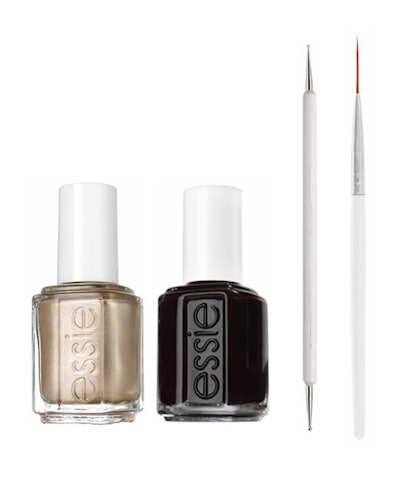 You'll need:
Essie Licorice
Essie Good as Gold
Striping Brush
Dotting Tool
Essie First Base Base Coat
Essie Good to Go Top Coat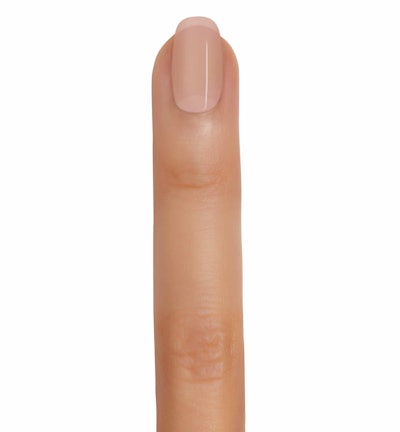 Step 1: Apply a thin coat of First Base Base Coat.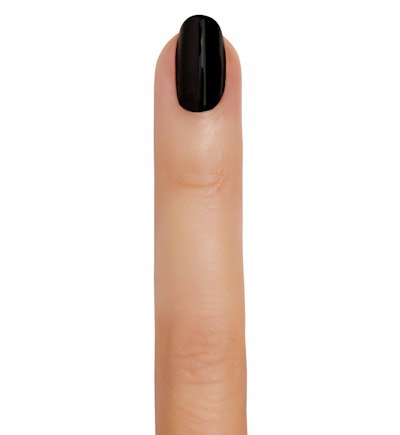 Step 2: Follow with two even coats of Licorice.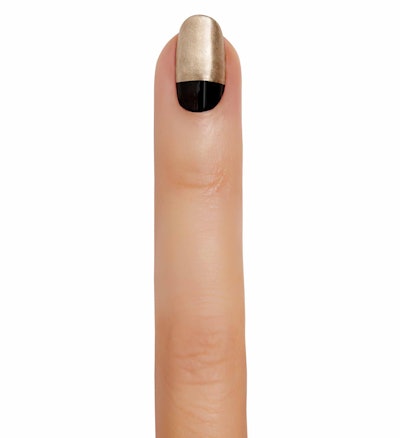 Step 3: Using a striping brush dipped in Good As Gold, draw a horizontal line across the "moon" as a guideline. Fill in the rest of the nail to the tip.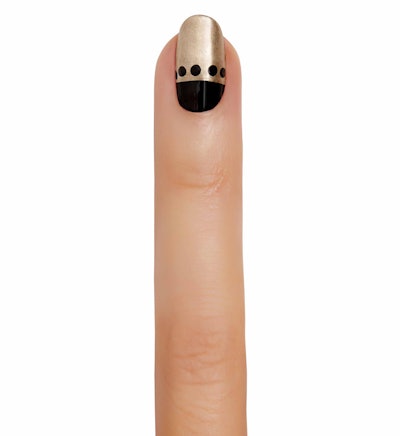 Step 4: Dip the dotting tool in Licorice and create a horizontal line of dots across your gold. Finish it all off with a shiny coat of Good to Go Top Coat.
[Courtesy of Essie]