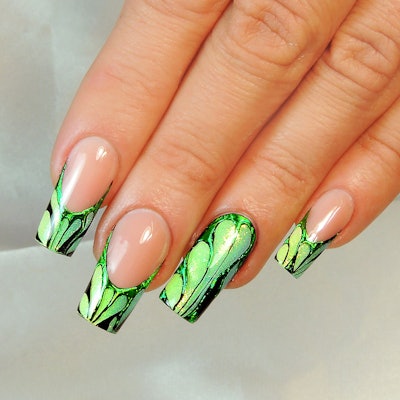 Amaze your clients with neon! Easily replicate this abstract idea using any color your clients prefers; we love this combination of gradient, glitter, and foil. Follow along as Jana Duzanec, an educator and nail artist, shows you the step by step.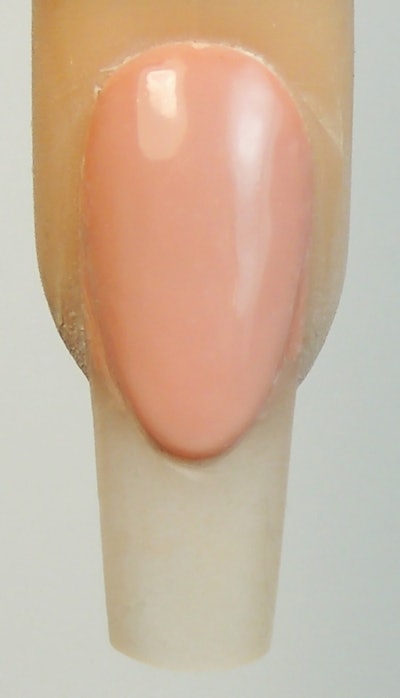 Step 1: Make the nail form with builder gel, pinch it, and make the smile line in reverse with cover pink gel.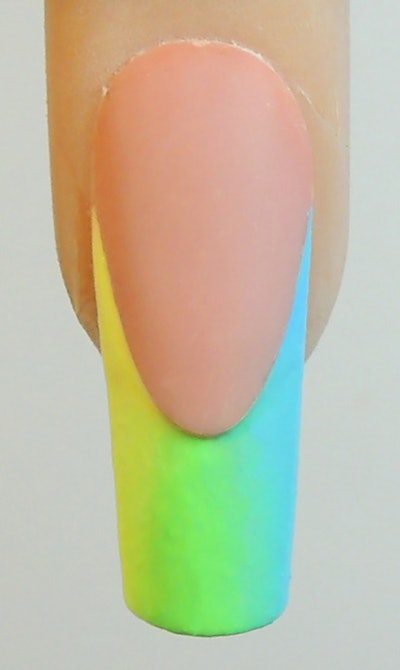 Step 2: From one side apply neon green gel and from another blue one, blend them together on the middle.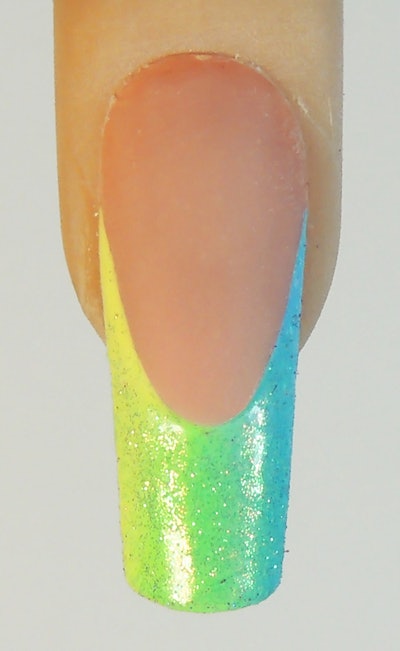 Step 3: Sprinkle over it with some fine glitters.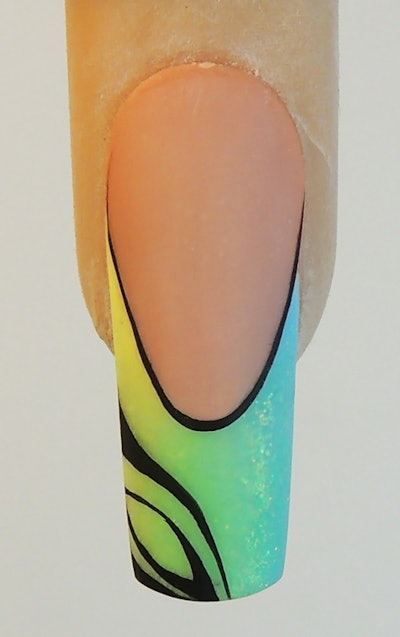 Step 4: With special black gel, draw the design as shown.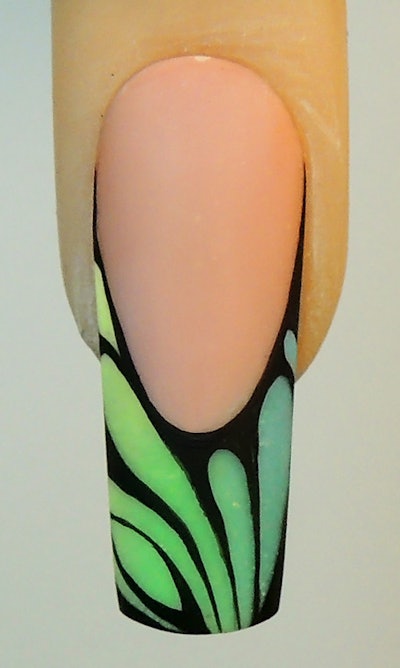 Step 5: Draw the rest of design. After finishing drawing design, put it in the UV lamp for 2 minutes.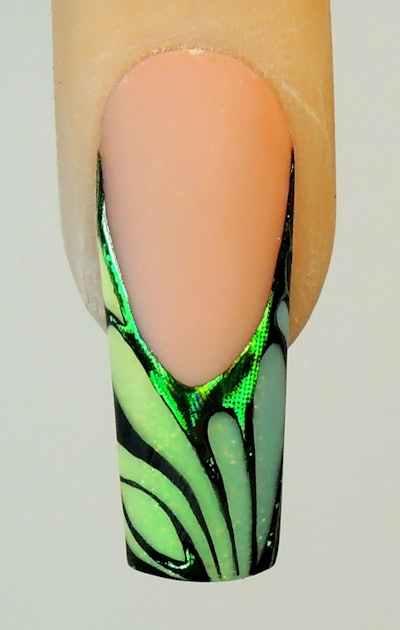 Step 6: Press green transfer foil over it.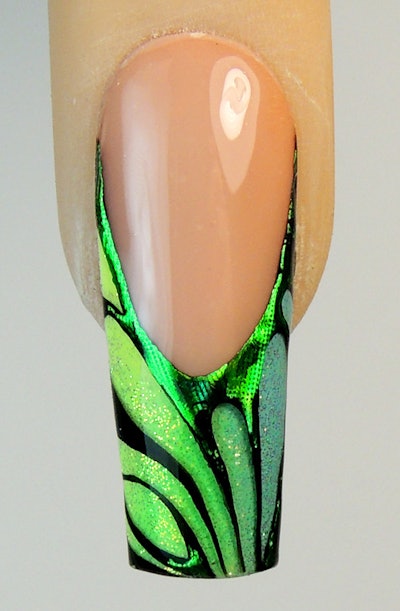 Step 7: Put top gloss on top of it.
Find Jana's work online:
Website: nails-jana.com
Facebook: facebook.com/NAILSBYJANA.STUDIO.EDUKACIJA.PRODAJA
[Images: Jana Duzanec/Jet Set Beauty]