Offer clients these fierce fingertips with leopard spot detailing and a sassy warm-colored French tip! Click through as Josefin of Studio 16 salon in Sweden shows how to achieve the look. »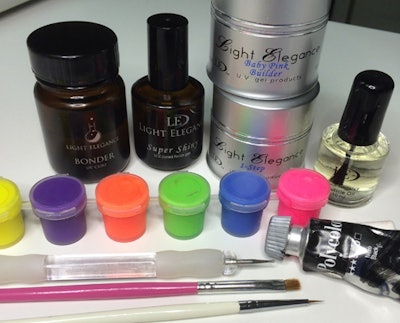 Products: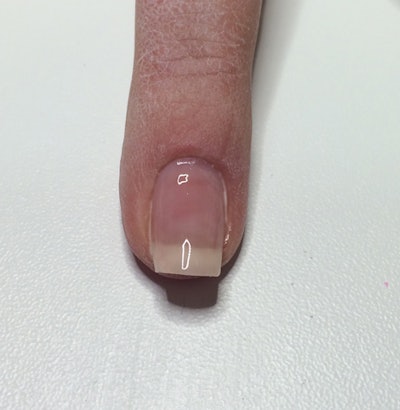 1. Do a proper prep and apply Light Elegance Bonder. Cure. Apply a thin layer of base with Light Elegance 1-Step. Cure.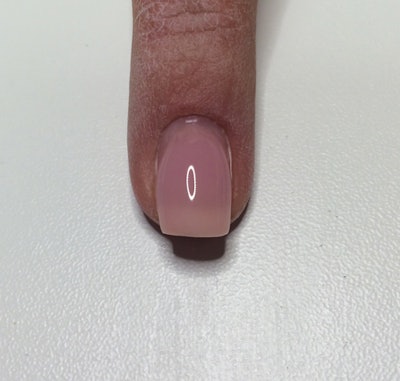 2. Sculpt the nail with Light Elegance Baby Pink Builder. It covers any small blemish on the nail. Cure.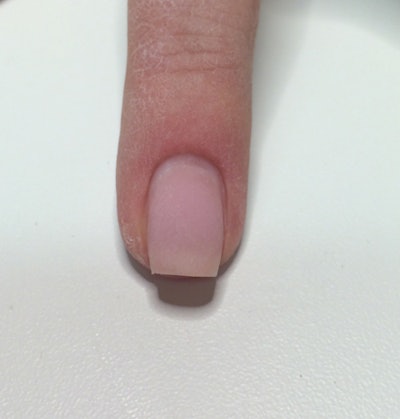 3. File and buff the nail. Cleanse.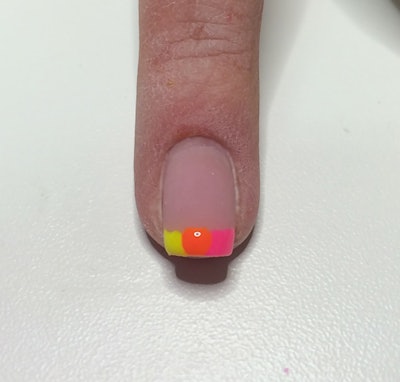 4. Use a dotting tool and apply a thin layer of Light Elegance Neon UV Paints in Pink, Orange and Yellow next to each other.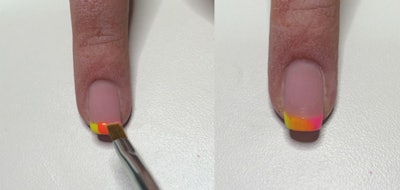 5. Lightly use your brush to fade the colors together where they meet. Fix up the smile line. Cure.
Repeat step 4 and 5 if necessary.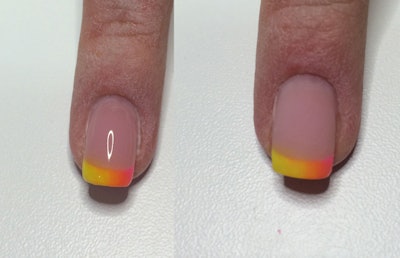 6. Apply Light Elegance Super Shiney. Cure. Wipe and buff nail.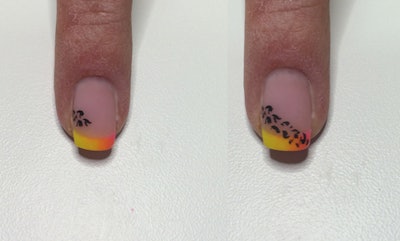 7. Use a thin nail art brush and acrylic paint Polycolor No. 530 Black. Paint leopard spots so it looks like an animal is walking across the nails.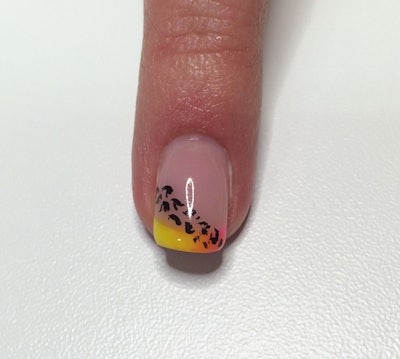 8. Apply two coats of Light Elegance Super Shiney. Cure each layer. Wipe and finish with the Light Elegance Cuticle Oil.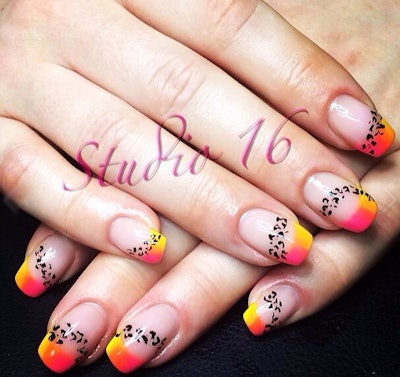 Nails by Josefin Paulsson of Studio 16
Lulea, Sweden
Instagram: @studio16nails
Facebook: www.facebook.com/studio16nails
[Courtesy of Josefin Paulsson]