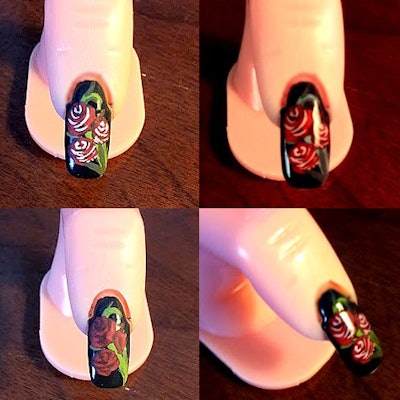 The pressure of Valentine's Day may be over, but you can give your clients a romantic nail design any day of the week! Follow along as tech Amy Henderson shows you how.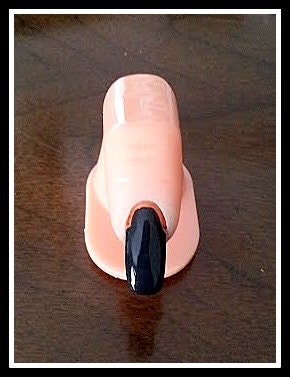 Step 1: Choose a base that is darker in color. She used Gosh Cosmetics Rebel Yell.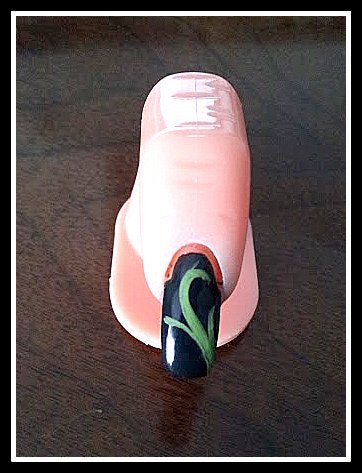 Step 2: Take your liner brush and lightly stripe the nail to create the stems.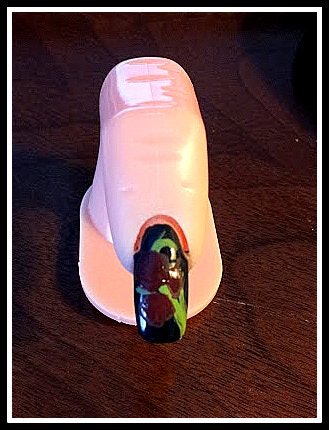 Step 3: Mix your black and red paint together to create a deep red and paint basic circles. They don't need to be perfect.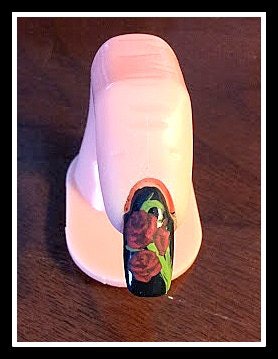 Step 4: Take your basic red and highlight the roses with small stripes to create dimension.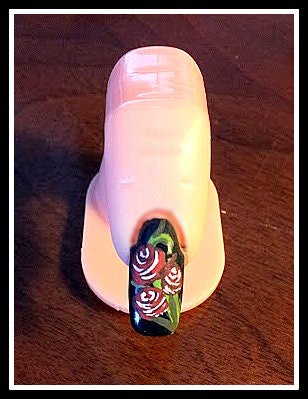 Step 5: Further the dimension by using a light pink to highlight the roses.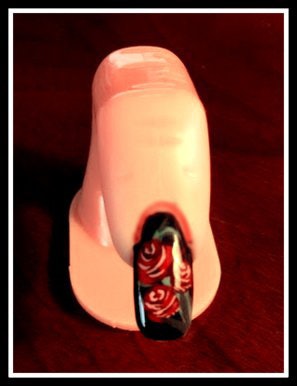 Step 6: Once dry, add a top coat and you are all set!
[Images: Amy Henderson]