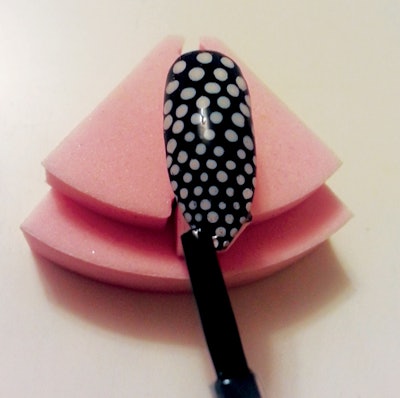 This isn't your average polka dotted nail. Celebrity manicurist, and creator of Patricia Nail Lacquer, Pattie Yankee used a gradient effect with her dots for a more natural style. See how she did it by clicking through.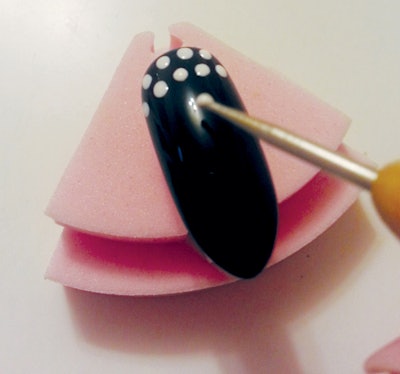 Step 1: Prep the nail and file to desired shape. Use black nail lacquer to polish the entire nail. Pour a small amount of white polish into a small dish. Using a dotter/marbleizing tool, place dots at the cuticle area in horizontal rows. Use the larger side of the dotter tool by the cuticle area, gradually reducing the dot sizes by switching to the smaller end as you continue up the nail.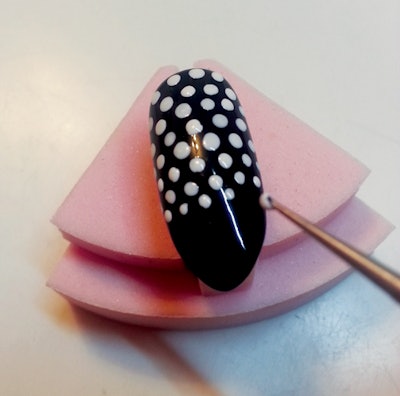 Step 2: Continue placing dots in horizontal rows over the entire length of the nail, spacing each row of dots in between the dots in the previous row.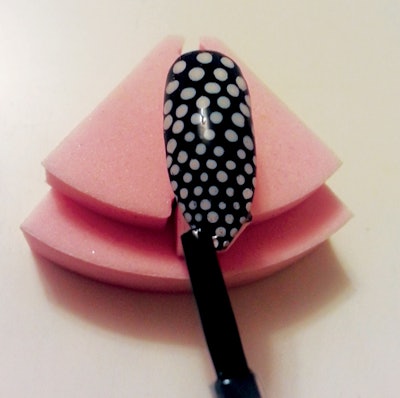 Step 3: Seal entire nail with top coat to finish.
[Courtesy of Pattie Yankee]