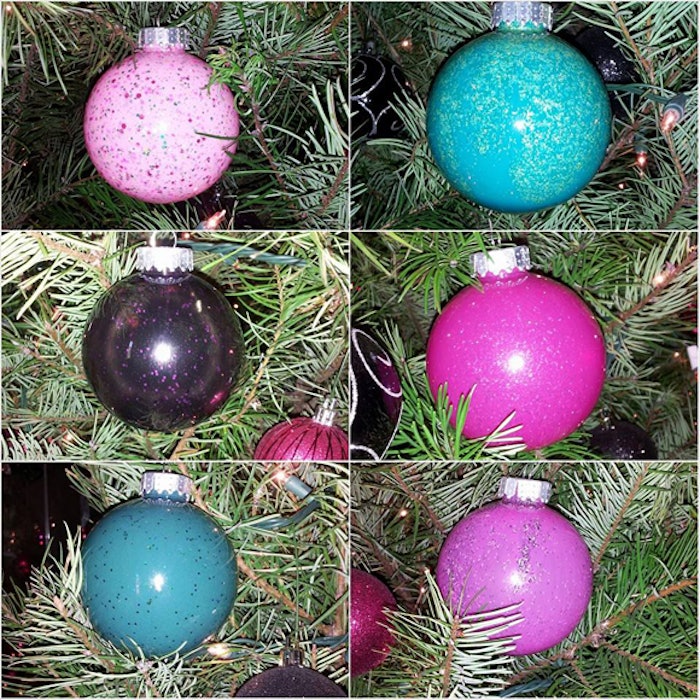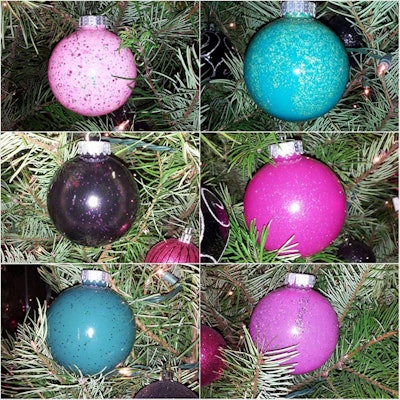 Give them as gifts, or keep the pretty glitter all to yourself! Originally inspired by ornaments from blog The Nail Network, nail blogger Cristina Foster of Let Them Have Polish decided to create her own take on the DIY gift. She made ornaments with a variety of colors, including the shade she collaborated with KBShimmer to create, Merry Pinkmas. Check out her pictures and then head over to The Nail Network's tutorial for the full instructions.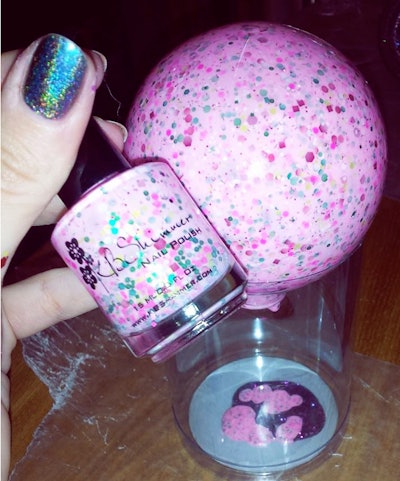 It's a great way to immortalize all your favorite colors, and share those favorites with clients, friends, and family members who may (or may not) be as much of a nail polish fanatic as you! Tie them with ribbon to the outside of gifts, even if that gift contains more nail polish. You can also give them to clients as a "thank you" for seeing you during the holiday season.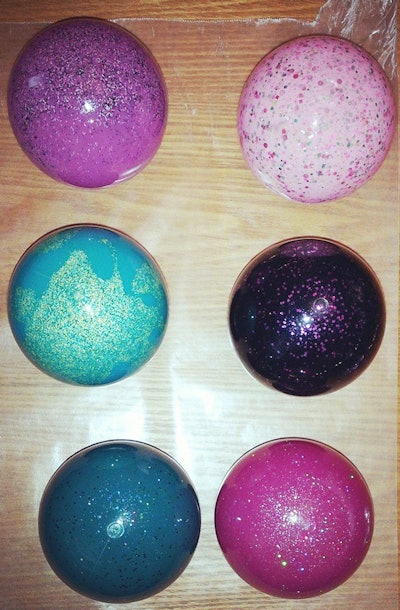 If you're worried about the amount of polish this project requires, never fear. A thin layer swirled around inside the globe is all you need, and you then pour the excess back into the bottle to help the ornament dry faster. Once you've done that, let the globe air out upside down over a paper towel.
We'd be pretty impressed to see a tree decked out in these… (hint: tag us in your pics if you try this yourself!)
Images: Cristina Foster