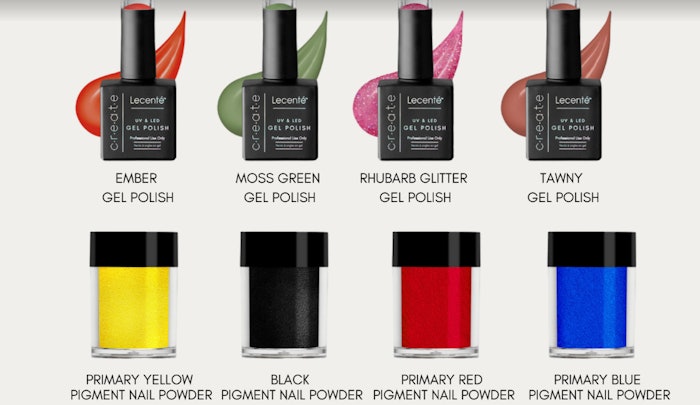 Courtesy of Lecenté
As autumn approaches, nail techs can look forward to updating their collection with a range of exciting new products from Lecenté.
Lecenté is thrilled to announce the launch of four new gel polish shades and four new nail pigment powders, perfect for elevating your nail game this season.
The new gel polish shades include three rich and warm hues, perfect for embracing the pumpkin spice and sweater weather vibes. Additionally, the collection features a stunning glitter gel in a gorgeous pink and red tone, suitable for any season.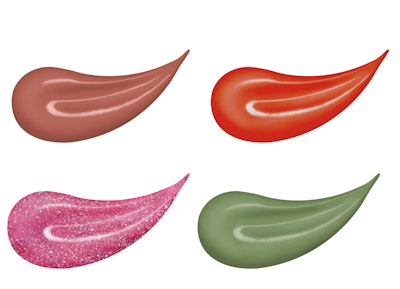 Just in time for Halloween, Lecenté is also launching four new nail pigment powders with spooky shades – ideal for creating fun and festive Autumn designs. 
"These additions to our Autumn Winter Edit are all about incorporating warm shades and textures to complement the seasonal transition, " said Katrina Ross, Head of Marketing for Lecenté. "From our rich gel polish range to our spooky nail pigment powders, we've got everything you need to create unique and stylish nail designs."
Don't miss out on these must-have additions to your nail collection, and get ready for the Autumn season in style with Lecenté.
Lecenté Autumn Winter Collection launched on Monday, Oct. 2. The new collection is available for purchase at www.lecente.com.