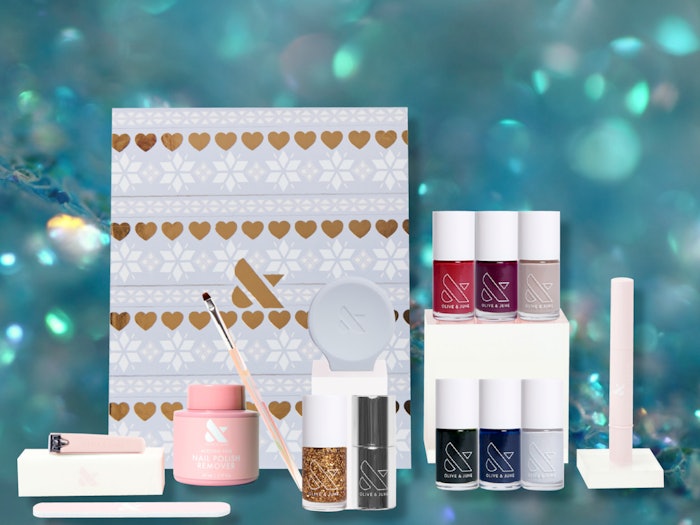 Olive and June has your holiday manis covered! 
The winter collection from Olive and June is all about a night out (or in!) with your besties.
Winter Set 2022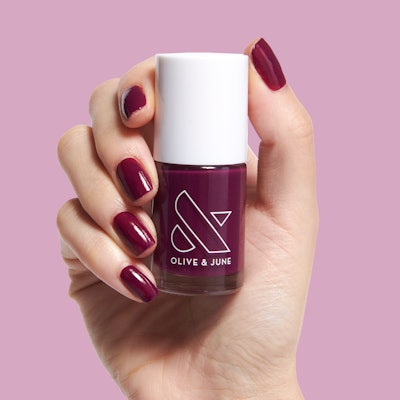 The Winter Set 2022
includes seven new polishes, including one new gold flake. Shades in the collection include:
In the Clutch - Vibrant magenta red
Plaza - Deep mulberry purple
Dry Clean Only - Cozy taupe putty
It's Actually Dark Green - Dark emerald
Make a Res - Rich dark navy 
Cheers! - Icy pale blue
Is It Too Much? - Gold glitter topper
The Mani System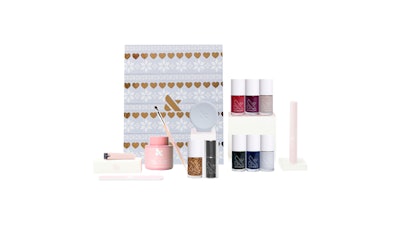 The Mani System makes a great gift and includes the following: 
The Winter Set 2022
Limited Edition Icicle Poppy
Limited Edition Pouch
Cuticle Serum with Cactus Flower
Super Glossy Top Coat
Clean Up Brush
Nail Polish Remover Pot
Flat-Edge Mani Clippers
Dual-Grit Mani File
Nail Buffer Bar
Limited Edition Faire Isle Studio Box    
Shiny Happy Shimmers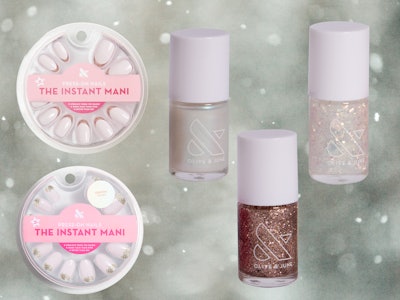 Add a touch of shimmery, shiny magic to every mani with these new toppers and mega-sparkly press-on nails dropping December 1.
Frosted Gloss - Sheer iridescent pearl
Party Pants - Packed rose gold glitter
It's Never Enough - Iridescent flake topper
Rose Gold French - Medium oval press-ons
Half Moon Glitter Gradient - Short round press-ons
We can't wait to see your holiday nail art using these fun new products from Olive and June.
Follow us on Instagram and subscribe to our free daily newsletter to receive the latest news for nail professionals.