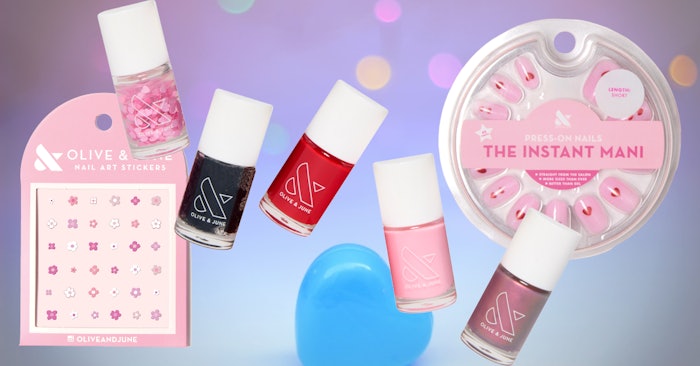 ❤️Meet Olive and June's Valentine's 2023 Collection❤️
The Olive and June Valentine's 2023 Collection includes romantic nail colors, nail art stickers and press-ons inspired by Cupid's holiday!
Olive and June Be Our Valentine? Set
The Be Our Valentine? mini set of five polishes is Valentine's Day in mani form. Colors in the set include: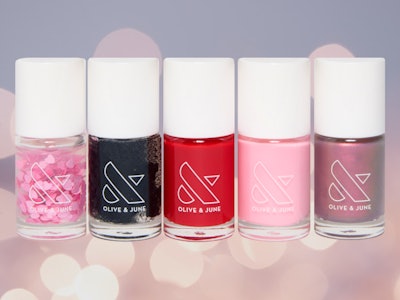 Cupid Who? - Limited-edition black heart sequin polish
Lovey Dovey - Limited-edition pink heart sequin polish
CV - Cherry red
SE - Bubblegum pink
Mermaid Hair - Limited-edition purple iridescent
Olive and June Nail Art Stickers
Inspired by the most talked about nail styles from Olive June's Los Angeles salons, each set of Olive and June nail art stickers is hand-screened, then printed using ink that won't blur or fade.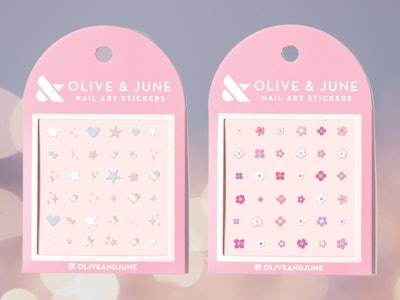 Hearts and Stars - Say olive you with stickers too!
Mod Floral - Fabulously floral modern flower stickets
Olive and June Press On Nails
Heart every mani with these new Olive and June press on nails sets with Valentine's Day designs.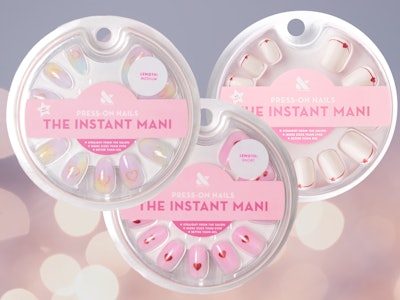 Pink Shimmer Hearts - A short round shimmery pink mani decked out with red hot metallic mini hearts.
Glitter Heart Ombré  - A soft rainbow gradient with a glimmering gold heart outline in a medium almond shape.
Classic French CV Heart - An extra short squoval classic french with a Valentine's Day twist. A neutral peachy pink base and clean crisp white tip plus the sweetest heart accent.
We can't wait to see the Valentine's Day nail sets you create using these fun new products from Olive and June.
Follow us on Instagram and subscribe to our free daily newsletter to receive the latest news for nail professionals.