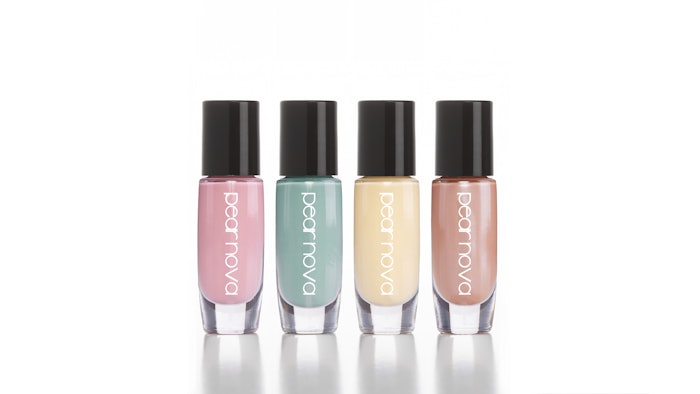 Courtesy of Pear Nova x Ipsy
Pear Nova has launched four new shades in classic lacquers with Ipsy!
The four shades in the collection include:
Mood Bloom: a dusty rose crème.
Intershellactic: a sandy rose gold shimmer.
Trip Around the Sun: a light-yellow crème.
Aloe-Ha: a fern green crème.
Pear Nova nail care and body care products are vegan friendly, cruelty free and 10-free. The brand's partnership with Ipsy will launch more nail care, nail lacquer shades and cosmetics in 2022 and 2023.
The Pear Nova classic nail lacquers will be available on www.pearnova.com and to Ipsy customers in their next monthly subscription.