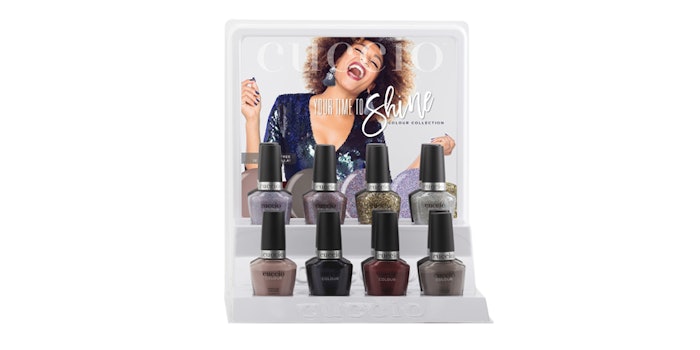 Courtesy of Cuccio
Cuccio has released a new Cuccio Colour Collection: Your Time To Shine.
The shades in the collection feature classic shimmers and glamourous glitters and were designed to embody modern and independent women who are transforming the world.
Shades in the collection include:
It's Your Turn—A soft hazy mauve crème
Glow Ahead—A soft gray with subtle pink shimmer
Dive On In—A navy shimmer
Treat Yourself—A shimmering cranberry
Straighten Your Crown—A heavy gold glitter
Sparkle Brighter—A blue, violet and pink glitter blend
Be Spectacular—A light lavender with holographic glitter
Reach for the Stars—A glistening silver holographic glitter
These shades are available in matching 12-Free Vegan Lacquers, Soak Off Gel and Powder (Dip) Polish.