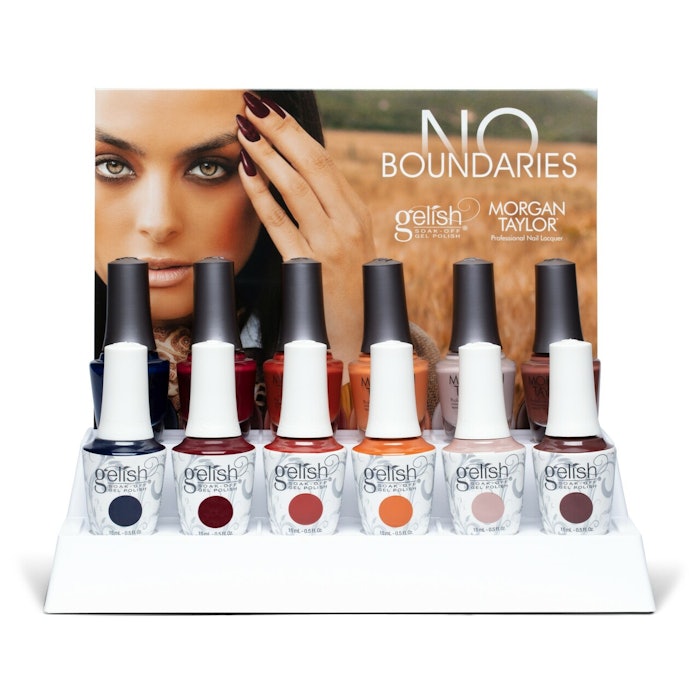 Courtesy of Gelish and Morgan Taylor
This collection features six seasonally themed crème shades.
"This fall is all about getting lost in the color!" says Danny Haile, CEO and founder of Gelish Soak-Off Gel Polish.
This collection includes six new shades:
Laying Low—A rich navy blue crème
Uncharted Territory—A garnet crème
Afternoon Escape—A burnt orange crème
Catch Me If You Can—A pumpkin crème
Keep 'Em Guessing—A taupe crème
Totally Trailblazing—A hot chocolate crème
"Let yourself become inspired by the freedom and adventure of the No Boundaries color palette. These colors range from soft to deep, so they are great for whatever color needs you may have this season!" said Haile.