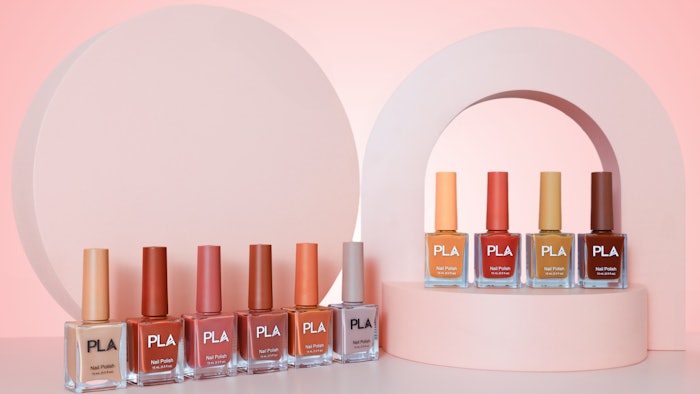 Courtesy of Paris Lash Academy
PLA Nails, the professional-grade salon brand beloved by nail artists and celebrities for its high-quality, incredibly pigmented gel polishes, is further expanding into direct-to-consumer with the launch of its new Lacquer Collection on November 20, 2023. 
With the new Lacquer Collection, PLA is bringing its salon quality products to everyday consumers who prefer an alternative to gel or want an at-home option. The Lacquer Collection includes 290 colors to match the current Gel Polish Collections, with a fast-drying and chip-resistant formula ideal for everyday polish wearers.
"We're so excited to bring PLA's high quality formulas and colors to even more customers with the launch of our Lacquer," says Michelle Nguyen, Founder and CEO of PLA. "When we first added nails in the Fall of 2022, I wanted our products to have everything I thought was missing from brands currently on the market. The polish had to be highly pigmented, making it not only beautiful but also user-friendly for beginners. The consistency of both the Gel Polish and new Lacquer Collection provides an even application, which I couldn't find with the thinner polish I used as a nail tech."
Since its Gel Polish launch in 2022, PLA Nails has quickly grown amongst nail artists and their celebrity clientele, due to its smooth application, high-quality formula, and vibrant colors.
When selecting its vast shade range of both Gel and Lacquer, PLA focused on finding and curating 9 collections that would cover manicurists' biggest needs, including universal nude shades, lights and sheers, pastels, neons and jewel tones. The final selection includes a wide range of colors that aren't too similar but will provide options for any look. The Lacquer Collection features PLA's aesthetically pleasing signature bottle caps, with the color perfectly matching the polish.
PLA Nail Products are 10-free and HEMA-free, ensuring its commitment to keep consumer and nail artist health in mind. PLA Nail Products do not contain formaldehyde, dibutyl phthalate or toluene, also known as the "Toxic Trio" and are also free of formaldehyde resin, camphor, parabens, xylene, phthalates, fragrances or animal ingredients. PLA line is also HEMA free and does not include the tiny HEMA molecules that can enter the skin and cause allergies.
Creating safer nail products was important to PLA's CEO Michelle Nguyen, as many of her relatives worked in nail salons for decades and began experiencing headaches, breathing problems and allergic reactions due to the chemicals. Michelle knew both her Gel and Lacquer Polish needed to be toxin-free to prevent health issues for future nail techs.
The Lacquer Collection is available in 290 colors and will be available on PLAPro.com and select salons.