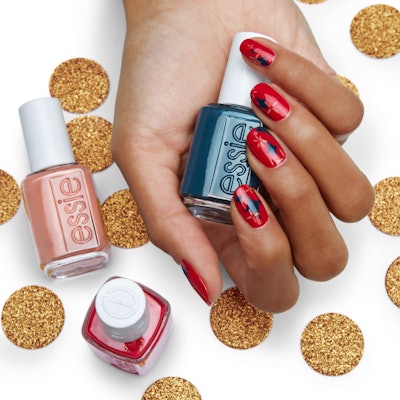 Essie is featuring a new winter look called Twinkle Town, a nail art design only requires three shades and two brushes to achieve a bold look that's easy for you to recreate in the salon on a busy day.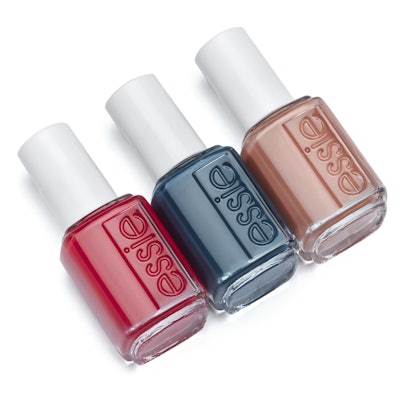 Here's what you have to do to recreate a fun and festive look: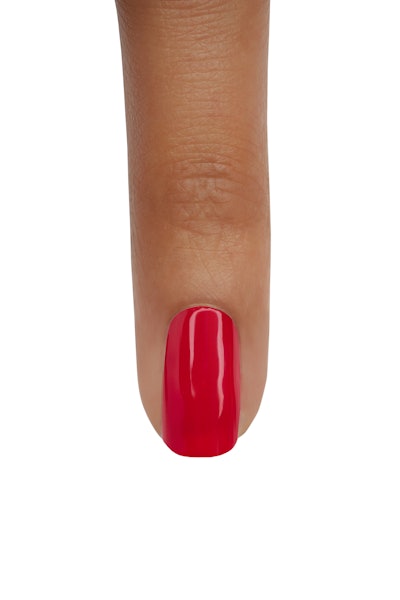 1. Apply two coats of be cherry!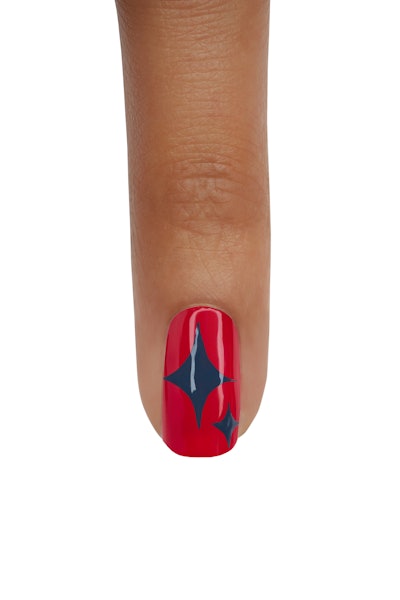 2. Use a detail brush to paint one large diamond in the center of the nail and one small diamond in the left corner in on your mistletoes.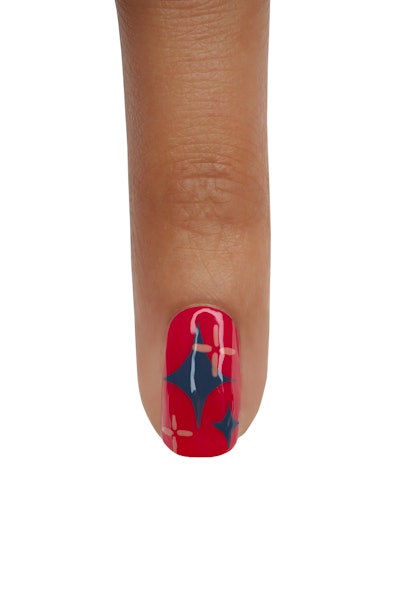 3. Use a thin striping brush to create four lines meeting at the base of the large diamond and across from the small diamond in suit & tied. Once all three steps are done, you have arrived at Twinkle Town!
What do you think of this essie winter nail design? Let us know in the comments below!
READ MORE:
[Images courtesy of Essie]